When will Wordle run out of five letter words?
4 February 2022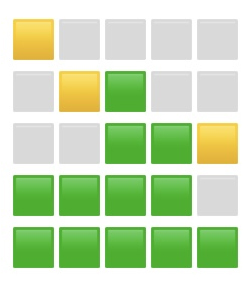 Fans of riotously popular word game Wordle need not fret — for now at least — about the daily challenge running out of five letter words. According to WordFinderX, there are over 158,000 five-letter English language words, depending which dictionary you refer to. That's several centuries of daily puzzles.
On the other extreme, we are told there are a mere 5,350 words only available to word games. Even so, that makes for fourteen and a half year's worth of units of language. Plenty of time to worry about what to do next. Let the fun continue.
RELATED CONTENT