27 January 2023
The countdown of Triple J's Hottest 100 songs of 2022 kicks off at midday tomorrow, Saturday 28 January 2023, AEDT. To ramp up anticipation, the powers that be at the Jays have offered a few tantalising clues as to what can be expected this year:
Twenty-three acts will be making their Hottest 100 debut
Fifty-seven songs are by Australian artists
Six songs were posted to Triple J Unearthed this year
AND, at least two massive Hottest 100 records will be broken
There's nothing like a few surprises to round out a Hottest 100 countdown.
RELATED CONTENT
27 January 2023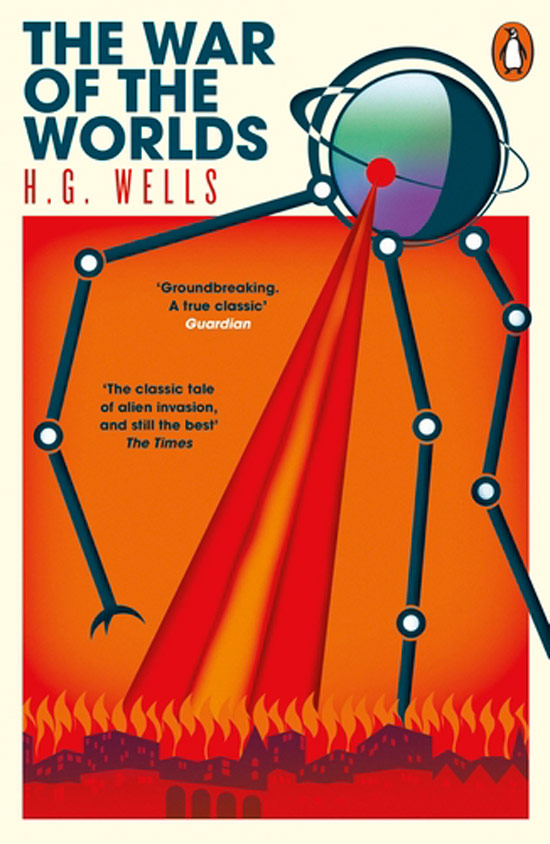 When people think of The War of the Worlds, the novel written by late British author H. G. Wells, and published by William Heinemann in 1898, after being serialised in 1897, they think of science fiction.
Yet the story of the inhabitants of Mars crossing the interplanetary void to invade Earth — incidentally one of the earliest examples of alien invasion in English literature — isn't only sci-fi and/or fantasy, The War of the Worlds is also an instance of invasion literature. Also known as invasion novels, invasion literature was common from the later decades of the nineteenth century — following the publication of The Battle of Dorking, written by George Tomkyns Chesney in 1871 — through until the First World War.
Despite being set in England though, Wells drew inspiration for The War of the Worlds from another hemisphere all together, Tasmania, Australia:
Wells later noted that an inspiration for the plot was the catastrophic effect of European colonisation on the Aboriginal Tasmanians; some historians have argued that Wells wrote the book in part to encourage his readership to question the morality of imperialism.
Invasion literature played a part in influencing public opinion in Britain, and other then imperialistic European nations, through their unsettling premises. Stories such as The War of the Worlds, depicting a ruthless invasion of England by a technologically superior enemy, hopefully helped bring home the horrors of colonisation that were being inflicted upon other cultures.
RELATED CONTENT
books, H G Wells, literature, novels, science fiction
27 January 2023
All Quiet on the Western Front, written in 1928 by Erich Maria Remarque, and Women Talking, written in 2018 by Miriam Toews, are the only two book to film adaptations to be nominated in the best picture category for the 2023 Oscars. This is a far cry from the substantial number of best picture nominations in earlier years, including 1956, 1959, 1972, 1980, 1991, and 1995, when all best picture contenders were adaptation of books.
In accounting for this dearth of nominations, Eliza Smith, writing for Literary Hub, suggests more books are being made into TV shows, film producers chose the wrong books to adapt, and — perhaps unsurprisingly — many of the book to film productions were plain bad:
…and then there were the bad adaptations. See: Spiderhead, The Gray Man, Three Thousand Years of Longing, Persuasion, White Noise (reviews are mixed on this one — I'm firmly a thumbs down), Firestarter (which got a whopping 10% on Rotten Tomatoes), Death on the Nile, and Deep Water (though my colleague Dan insists this one is so bad it's good). To be fair, some were good and just not Oscars material (see: Bodies Bodies Bodies, Bullet Train, and Confess Fletch).
RELATED CONTENT
26 January 2023
Usually a novel's success hangs in a solid storyline, great characterisation, tension, originality, the list goes on. But as Australian writer and editor Fleur Morrison points out, novels in audiobook format face an additional hurdle when it comes to doing well: their narrator.
In other words, if a reader/listener doesn't like the delivery or style of the narrator, that will affect their experience of the book. Comments about the audiobook narrator often feature in book reviews I see on Goodreads, and while most thoughts I've read have been positive, there's undoubtedly one or two titles that have scored poorly on account of the narration.
Selecting an audiobook narrator certainly isn't a matter to be treated lightly.
RELATED CONTENT
audiobooks, books, literature, novels
26 January 2023
The countdown of the Hottest 100, a poll of Australian radio station Triple J's listeners, goes to air from midday (AEDT) on Saturday 28 January 2023. Billie Eder and Lachlan Abbott, writing for the Sydney Morning Herald, analysed past winners of the countdown, and worked out what it takes to get to the top. In short being male — either as a solo act, or in a group — and being based in either Sydney or Melbourne, makes a big difference:
Firstly, you'll want to be either a solo male artist or in an all-male band – this will significantly increase your chance of winning. In the countdown's three-decade long history, there has only ever been one solo female winner: Billie Eilish. Eilish took out the number one spot for her song Bad Guy in 2019. The win also made Eilish the youngest ever winner of the award, at just 18 years old.
I've been listening to the Hottest 100 for some time now, but reading that American musician Billie Eilish is the only solo female act to be voted number one, in the whole history of the countdown, came as quite the surprise. I'm not sure why this would be. The Triple J playlist is diverse and varied, so it's not as if the music of female artists isn't presented to listeners. This is a puzzle.
RELATED CONTENT
25 January 2023
Amazon Kindle recently quizzed just over one thousand Australians about their reading habits. Here are some of the findings that caught my eye:
Almost half those surveyed read fewer than five books in the past twelve months
Meanwhile just over five percent said they'd read fifty or more books in the same time frame. That's almost a book a week, maybe more, for some in that five percent band
Sixty-eight percent of respondents read physical books, compared to twenty-two percent who favoured electronic formats
Mystery, true crime, and romance, where among the most popular fiction genres. Sadly, poetry barely rated a mention. Literary fiction, apparently, was not assessed
About twenty-five percent of people said they read to experience escapism and alternate realities, while not quite forty percent read for relaxation
On the other hand, about one percent of respondents said they did not enjoy reading at all. Hmm, ok, I see.
RELATED CONTENT
23 January 2023
Websites designed in the late 1990's, especially personal sites, like the in-your-face Geocities pages, might have been inaccessible, difficult to navigate, devoid of standards, and completely lacking in latter day best practice methodology, but they were fun. Bold. Colourful. Non-generic.
Professional web designers of the time may have hated them, but I dare say they loved to hate them. And they might be about to again. British web engineer Sophie Koonin — who built her first Geocities page at age ten — is on a mission to bring the flamboyant and weird back to the web.
This time though without the HTML markup hacks, and proprietary code, of twenty-five years ago:
I'd love to see this spirit return today – the experimental and fun side of the web. My goal is to show you how we can be just as creative today but using modern and accessible methods. Because, as fun as they were, old websites were a nightmare for accessibility. We didn't really use semantic HTML, we used tables for layouts (instead of, y'know, tabular data), everything was constantly flashing and moving. Luckily for us, the modern web allows us to be just as creative while still considering the user at the other end of the browser.
Talking of websites built during the nineties, I found out the other day that entropy8 (screenshot above), an example of beautiful website design from the era, built by Rome, Italy, based American digital artist and sculptor, Auriea Harvey, is still online. I used to visit entropy8 a bit, back in the day. Websites designed by artists are also what the web needs more of.
RELATED CONTENT
23 January 2023
Adam Vitcavage, whose podcast Debutiful explores the work of debut authors, offers a blunt observation to aspiring writers, in a recent interview with Los Angeles based novelist Ruth Madievsky:
I think aspiring writers need to realize that your dream first book might not be what you actually publish. So many writers have said they had to shelve books they were working on for years for one reason or another. Or that they had to take what was working and reshape it altogether.
The dream book may be a story the writer likes, but no one else, unfortunately.
RELATED CONTENT
23 January 2023
The layoffs in the tech sector continue, with Microsoft and Google among companies announcing mass redundancies across their operations last week. Ten thousand people are impacted at Microsoft, and twelve thousand workers at Google have been sacked. Although both company CEOs struck a contrite tone in breaking the news, that will be cold comfort to workers who have lost jobs when higher inflation, and rising interest rates, are already posing challenges for many people.
But why are so many employers in the tech sector announcing layoffs, almost one after the other? A few weeks ago I read an article by Professor Jeffrey Pfeffer, of the Stanford Graduate School of Businese, who suggested the redundancies were a form of social contagion. One company sacks some workers, other feel they have to do the same.
John Gruber, meanwhile, writing at Daring Fireball, sees another possible reason for the job losses. He thinks many of the companies announcing layoffs had spent the last few years over recruiting:
There are numerous reasons the tech industry wound up at this layoffpalooza, but I think the main reason is that the biggest companies got caught up in a game where they tried to hire everyone, whether they needed them or not, to keep talent away from competitors and keep talent away from small upstarts (or from founding their own small upstarts). These big companies were just hiring to hire, and now the jig is up.
RELATED CONTENT
23 January 2023
Everyone has a book in them, so they say. But the multitude of story ideas is placing a strain on publishing houses. Some book publishers in Australia are said to be so overwhelmed with manuscripts, they are limiting submissions to works of literary fiction only.
The outlook for aspiring Australian authors may be bleak, but there are still opportunities to put work in front of publishers and literary agents, and literary speed dating is one of them. As the name suggests, literary speed dating is similar to regular (romantic) speed dating. Prospective authors have a set amount of time to present their book idea to publishing industry representatives, and see if they can "make a match" with someone.
A literary speed dating event hosted by the Australian Society of Authors (ASA) last year, saw forty percent of pitching authors, from a field of over four hundred, receive an expression of interest in their work. The ASA is planning more online speed dating events this year, commencing on Wednesday 29 March 2023, and they may be the opportunity some writers have been looking for.
RELATED CONTENT
Australian literature, publishing
21 January 2023
Australian bookseller Readings released a list of their top one hundred bestselling titles for 2022, yesterday. Bodies of Light by Jennifer Down, winner of the 2022 Miles Franklin award, Dropbear by Evelyn Araluen, winner of the 2022 Stella Prize, and the aforementioned Cold Enough for Snow by Jessica Au, are among Australian written titles to feature in the top-ten segment.
But Japanese author Toshikazu Kawaguchi's 2019 novel, Before the Coffee Gets Cold, came in as the number one seller last year. I'm a fan of time travel stories, not to mention cafes and coffee, but am surprised to have missed this one until now:
In a small back alley in Tokyo, there is a café which has been serving carefully brewed coffee for more than one hundred years. But this coffee shop offers its customers a unique experience: the chance to travel back in time.

In Before the Coffee Gets Cold, we meet four visitors, each of whom is hoping to make use of the café's time-travelling offer, in order to: confront the man who left them, receive a letter from their husband whose memory has been taken by early onset Alzheimer's, to see their sister one last time, and to meet the daughter they never got the chance to know.

But the journey into the past does not come without risks: customers must sit in a particular seat, they cannot leave the café, and finally, they must return to the present before the coffee gets cold…
RELATED CONTENT
books, bookshops, Toshikazu Kawaguchi
21 January 2023
The Novel Prize is a biennial award for works of literary fiction, co-convened by three publishers, Giramondo, Fitzcarraldo Editions, and New Directions, based in Australia, Britain and Ireland, and America, respectively. Earlier this week, eight writers, some published, some not, were named on the shortlist for the 2022 prize:
Anonymity is Life, Sola Saar
Aurora Australis by Marie Doezema
Forever Valley by Darcie Dennigan
It Lasts Forever and Then It's Over by Anne de Marcken
Moon Over Bucharest by Valer Popa
Palimpsest by Florina Enache
Tell by Jonathan Buckley
The Passenger Seat by Vijay Khurana
Some seven hundred entries were received this year's award. Of the field, Florina Enache is the only Australian writer to make the cut. Australian author Jessica Au won the inaugural Novel Prize in 2020 for Cold Enough for Snow, which was published, as part of the award, in 2022. The 2022 winner will be announced next month, in February.
RELATED CONTENT
Jessica Au, literary awards, literature
21 January 2023
Booker Prize organisers are looking for a name for the statuette they present to recipients of the annual literary award, which was originally designed by late Polish-born British author and artist Jan Pieńkowski. The statuette was presented to inaugural Booker Prize winner P.H. Newby in 1969, but by the mid-1970's winners were receiving a leather bound copy of their book.
In more recent years, recipients have been presented a perplex trophy. Following Pieńkowski's death in 2022, organisers resumed using the statuette he designed, when Shehan Karunatilaka was named 2022 winner. Entries for suggested names for the statuette close on Friday 27 January 2023.
RELATED CONTENT
Booker Prize, literary awards, literature
19 January 2023
The Australian literary award season (and quite a long season it is), is underway for the year, with the announcement yesterday of the 2023 Indie Book Awards shortlist. Four titles, in six categories, are in contention this year:
Fiction:
Non-Fiction:
Debut Fiction:
Illustrated Non-Fiction:
Children's:
Young Adult:
The winners will be named on Monday 20 March 2023.
RELATED CONTENT
Australian literature, literary awards, literature
18 January 2023
A fan of Australian musician Nick Cave, named Mark, asked ChatGPT to write the lyrics to a song "in the style of Nick Cave", and sent the resulting output to Cave to look at.
Despite disliking the lyrics, Cave, who described the song as "bullshit", and "a grotesque mockery", wrote Mark a gracious, informative response, noting this was not the first time someone had asked the AI powered chatbot to perform such a task:
What ChatGPT is, in this instance, is replication as travesty. ChatGPT may be able to write a speech or an essay or a sermon or an obituary but it cannot create a genuine song. It could perhaps in time create a song that is, on the surface, indistinguishable from an original, but it will always be a replication, a kind of burlesque.
ChatGPT may be capable of a good many things, but being truly artistic is not (yet) one of those things.
RELATED CONTENT
18 January 2023
The finer production details of a film are usually something I don't pay much attention to. I'm primarily interested in the story, and the way it is told. Having said that, I don't mind filmmakers talking about, say, visual effects, if it's being discussed incidentally. Otherwise, that sort of thing is what film awards are for. But when a filmmaker talks about nothing other than production techniques, and little of the story, it makes me wonder. Do they really have nothing else to say about their work?
So far though, I cannot say I've heard a single word about the filming of The Whale, trailer, by American director Darren Aronofsky (Requiem for a Dream, Black Swan). What has caught my eye though, are the stills of Charlie, the morbidly obese protagonist, a British teacher, portrayed by Canadian-American actor Brendan Fraser. At first I thought his appearance was the product of the post production unit, and the efforts of a skilled visual effects team.
But I was wrong. Fraser's look is quite real, or somewhat so. For the role of Charlie, who weighs over two hundred and seventy kilograms, Fraser was required to put on a considerable amount of weight. This surely cannot be as easy as it might sound. Ten to twenty kilograms maybe, depending on an actor's stature, but more has to be a challenge, and possibly even a health risk. Never let it be said that acting is an occupation merely requiring a practitioner to feign certain emotions.
In the end, Fraser did not gain sufficient weight, and was required to wear a fat suit, an under garment often used by actors — sometimes controversially — to alter the appearance of their weight. But the suit worn by Fraser was itself heavy. By adding dried beans and marbles to the outfit, its weight was said to have been over one hundred and thirty kilograms. The idea here, I imagine, was to make Fraser feel as heavy as he looked, for the sake of authenticity.
While his appearance, and efforts to put on weight, have attracted some criticism, early reviews of Fraser's portrayal of Charlie have been generally positive to date. The Whale opens in Australian cinemas on Thursday, 2 February 2023, with the Australian premiere taking place at the Westpac OpenAir cinema, located at Mrs Macquaries Point, in Sydney's Royal Botanic Garden, on the evening of Sunday, 22 January 2023.
RELATED CONTENT
Darren Aronofsky, film, trailer, video
16 January 2023
You may not have heard of Indigenous Australian artist and activist Richard Bell, but he has been at the forefront of political activism for over fifty years. Describing himself as an activist masquerading as an artist, Bell has spent fifty years fighting for Aboriginal rights and self determination, through his art and protest.
One of his best known works, an installation titled Embassy, was inspired by the Aboriginal Tent Embassy protest, which was first established on the lawns outside Australia's parliament building in 1972. Bell's installation has been presented in Australia, and cities across the world, including Jakarta, New York, Moscow, and Jerusalem.
Bell's life and work is now the subject of a documentary, You Can Go Now, trailer, directed by Australian academic, Indigenous advocate, and author, Larissa Behrendt. Behrendt's most recent novel, After Story, published in 2021, was longlisted in the 2022 Miles Franklin literary award.
You Can Go Now opens in Australian cinemas on Thursday 26 January 2023. Bell and Behrendt will also be participating in Q&A preview screenings at the Museum of Contemporary Art, and Dendy Cinema, Newtown, on Tuesday 24 January, and the National Film and Sound Archive, in Canberra, on Wednesday 25 January.
RELATED CONTENT
art, film, Larissa Behrendt, literature, Richard Bell, trailer, video
14 January 2023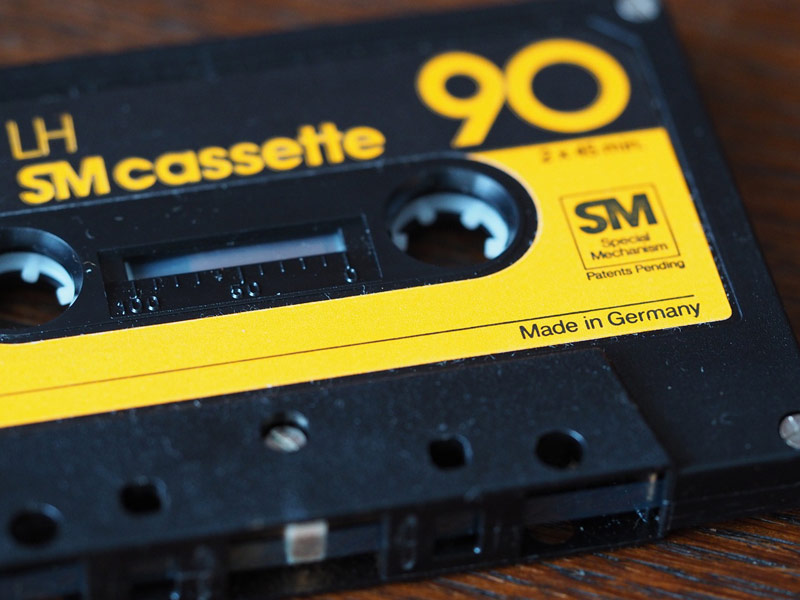 Image courtesy of Ratfink1973.
Taylor Swift and Harry Styles are among musicians to recently release material on… cassette. As in cassette tape, or compact cassette. But at least eighty percent of both performers' target audience must be under the age of thirty-five. How many of these people would have even heard of cassettes, let alone have access to a cassette player?
Australian writer and radio presenter Richard Glover is on the money in saying cassettes, along with rotary dial telephones, VHS tapes, camera film, and typewriters, having had their day, belong in the past:
But not every piece of old technology was a boon. The typewriter, for instance, was a menace. The sliding carriage seemed designed to knock over any coffee cup momentarily perched on your desk, while vigorous typing would produce tiny portholes on the page every time you hit the "o" or the "p".
Music in digital formats might have its naysayers — high compression, reduced quality — but it has eliminated the need to haul cumbersome players, speakers, and storage cabinets for all those cassettes, around with us. Call me a philistine, but I'll take the convenience of carrying my music collection, and my books come to that, in my pocket, any day of the week.
RELATED CONTENT
14 January 2023
Nine Australian writers have been named on the 2023 Hazel Rowley Literary Fellowship shortlist for biography writing. Unlike a literary award, where an author is recognised for a completed work, the fellowship invites writers to pitch an idea for a biography or memoir, they are writing, or plan to write.
The fellowship was created to honour the memory of Australian biography writer Hazel Rowley, who died in 2011. Past winners of the fellowship include Mandy Sayer in 2021, who wrote Those Dashing McDonagh Sisters: Australia's First Female Filmmaking Team, a biography about the work of pioneering Australian filmmakers Isabel, Phyllis, and Paulette McDonagh.
The winner of the 2023 fellowship will be announced on Wednesday 8 March 2023, following the Hazel Rowley Memorial lecture, during Adelaide Writers' Week.
RELATED CONTENT
Australian literature, biographies, Hazel Rowley
13 January 2023
Publishing novels by serialisation, or regular instalment, used to be a widespread practice. At one time it was the only way to read the latest works of authors such as Charles Dickens, Elizabeth Gaskell, Jules Verne, Leo Tolstoy, H. G. Wells, and Arthur Conan Doyle. Usually authors would later publish their serialised work as a complete edition, or whole book.
But book serialisation is a model some writers are again embracing. As an experiment, American journalist and author Bill McKibben published his latest book, The Other Cheek, on email newsletter platform Substack. Long story, short, the idea seemed to go down well with readers, says McKibben, writing for Literary Hub:
Still, despite all that, readers seemed to enjoy it, and for just the reasons I had hoped: the story lingered in people's minds from one Friday to the next, and they wondered what turn it would take. As it spun out across the span of a year I got letters (well, emails) from people regularly suggesting possible plot twists or bemoaning the demise of favorite characters. I didn't consciously adjust the story to fit their requests (and I'd written much of it in advance) but I did take note of what people were responding to.
Reader interaction and feedback during the publishing of a book, instead of as a review, or reaction, to a whole work, now there's something.
RELATED CONTENT