Kimi, a Rear Window inspired thriller by Steven Soderbergh
7 June 2022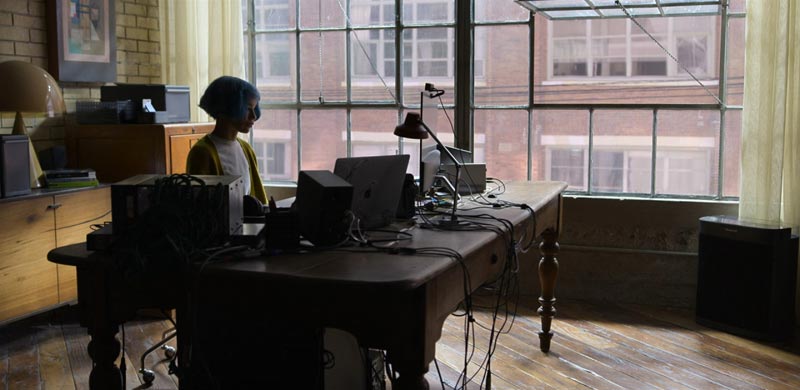 Still from Kimi, courtesy of Warner Brothers.
Angela (Zoe Kravitz) is a housebound voice stream interpreter who spends her days correcting errors a virtual assistant named Kimi makes. Typically Angela is required to familiarise Kimi with slang terms and clarify user instructions the virtual assistant doesn't understand.
But when Angela hears what sounds like a violent assault on a recording that's been flagged for review, she urges her managers to inform the authorities. But the would-be crime is an inconvenience CEO Bradley Hasling (Derek DelGaudio) has no time for.
The company is about to float on the sharemarket, and Hasling is more focussed on the payout due to him. He wants Angela to drop the matter, insisting the recording is some sort of glitch. When Angela refuses to relent, she finds herself pursued by people who will stop at nothing to protect their interests.
Kimi, trailer, directed by American filmmaker Steven Soderbergh, is choke full of references to Alfred Hitchcock's 1954 classic Rear Window. Soderbergh still delivers us the neighbours peering into each other's windows, but adds COVID, face masks, and smartphones to the mix. The storyline may be on the straightforward side, but the brisk runtime means there's seldom a dull moment.
RELATED CONTENT