Showing all posts tagged:
David Byrne
16 April 2022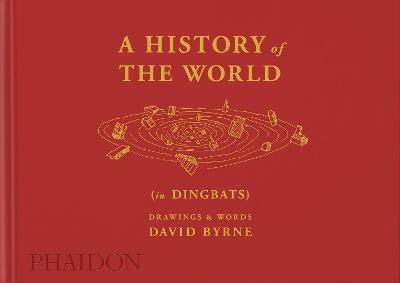 David Byrne, the Scottish-American musician, and co-founder of defunct American band Talking Heads, recently published a hardcover book, A History of the World (in Dingbats), a meditation of life during the recent pandemic imposed lockdowns.
Through striking and humorous figurative drawings, the iconic artist and musician David Byrne depicts daily life in intriguing ways. His illustrations, created while under quarantine, expand on the dingbat, a typographic ornament used to illuminate or break up blocks of text, to explore the nuances of life under lockdown and evoke the complex, global systems the pandemic cast in bright light.
RELATED CONTENT