Bewilderment, by Richard Powers
24 September 2021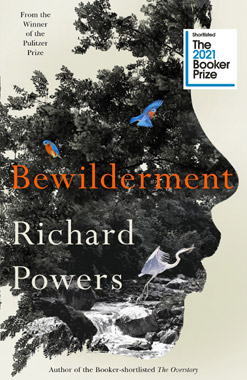 Bewilderment (published by Hutchinson Heinemann/Penguin Random House, 21 September 2021), is the thirteenth novel by American author Richard Powers, and his second work to be shortlisted for the Booker Prize. It tells the story of the recently widowed Theo, an astrobiologist, and his nine-year-old son, Robin.
They live in a chaotic world, confronting climate change and animal extinction, in a country once on the brink of civil war. The administration of a populist president wants to cut scientific research budgets, something that could bring an end to Theo's work, searching for extra-terrestrial life on other planets.
While Robin is intelligent and creative, he is also deeply troubled, and prone to aggressive outbursts. His school is threatening to expel him unless he is given medication to control his moods, but Theo is against the idea. He would prefer to try an experimental neurofeedback treatment, based on the recorded brain patterns of Robin's late mother.
RELATED CONTENT