Showing all posts tagged:
fiction
18 May 2023
The 2023 Miles Franklin longlist was unveiled yesterday. Considered to be one of Australia's most prestigious literary awards, the Miles Franklin honours works of fiction by Australian writers, and is made up of the following eleven titles:
In being included on this year's longlist, Melbourne based author Jesscia Au continues on her upward trajectory, while Tasmanian writer Robbie Arnott is possibly only two steps away from garnering another accolade. But there's also a number of not so familiar authors present, which is positive. This is looking like a wide open contest at the moment.
It's also been another good year for independent publishers, particularly Sydney based Ultimo Press, who have three titles in the 2023 longlist. On the other hand, Allen & Unwin, one of Australia's biggest publishing houses, is conspicuous by absence. In the past, being published by Allen & Unwin was considered a precursor of success in Australian literary awards.
The Miles Franklin shortlist will be announced on Tuesday 20 June 2023.
RELATED CONTENT
Australian literature, fiction, literary awards, Miles Franklin
29 March 2023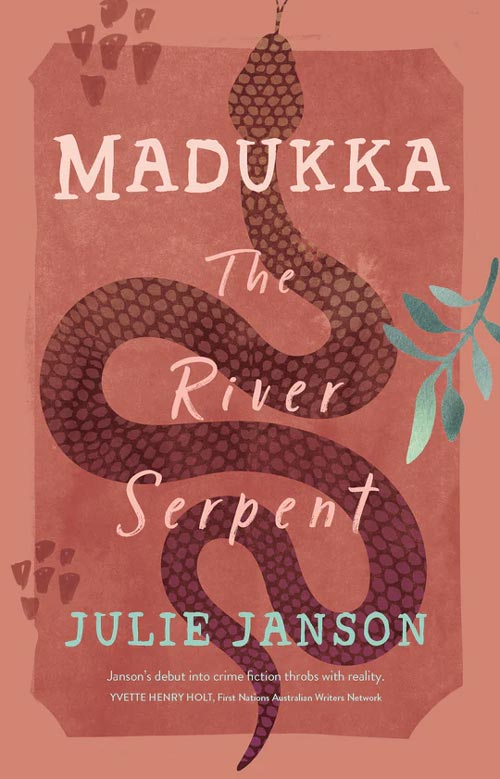 It takes ten-thousand hours to become an expert. Or so some people claim. Malcolm Gladwell made the assertion in his 2008 book, Outliers. Broken down, if ten-thousand hours are required to become proficient at something, it will take about five years to achieve expert status. Assuming you put in about forty-hours per week.
Aunty June, a private investigator, and owner of Yanakirri Investigative Services, on the other hand, reckons thirty-hours is enough. That's thirty-hours all up. That's how long it took her to complete a certificate course in investigative services, at a nearby vocational education school.
And with the ink on her business cards barely dry, Aunty June has landed — sort of — her first case. Investigating the whereabouts of her missing nephew, Thommo. The thing is, Aunty June's investigative services weren't exactly asked for. Fed up at the lack of progress local police were making in the wake of Thommo's disappearance, she decided to get involved, whether anyone else liked it or not.
Aunty June is the protagonist in Madukka The River Serpent, published by UWA Publishing, December 2022, written by New South Wales based Australian playwright, poet, and Darug Burruberongal woman, Julie Janson. But as Aunty June delves into the mystery surrounding her nephew's disappearance, it quickly becomes apparent this is far more than a missing person's case.
She runs up against racism, corruption, and lies. Bikie gang members and cotton farmers are also in the mix. And with water levels in the Darling River, one of Australia's longest rivers, in decline, water theft may also be on the cards. Along with murder. Aunty June soon comes to see why police want to give the case a wide berth.
Madukka The River Serpent is Janson's first foray into crime fiction, and is one of only a few such works by Indigenous writers. Australian author Jock Serong has described Janson's novel as "raw, visceral, rude and tough, [and a] new perspective on Australian noir that we've been waiting for." Perhaps then Madukka The River Serpent will be the beginning of something.
RELATED CONTENT
Australian literature, fiction, Julie Janson, novels
28 March 2023
Ayat as not seen, nor spoken to, her mother, Khadija, and sister, Laila, who live in Canberra, for six years. Ayat hurriedly moved away to Melbourne after her mother and sister learned she was dating Harry, a Catholic. Ayat made clear her boyfriend would not convert to Islam, the religion of her Indian family, in the event they decided to marry.
Ayat also took exception to Laila agreeing to marry a man of the family's choosing, in accordance with tradition. Arranged marriages may have been appropriate in another time and place, but Ayat sees no place for the institution in today's world. After six years though in the Victorian capital, she has made a new life for herself with Harry.
But Khadija is unwell. She has only a short time to live. Laila contacts Ayat, and asks her to come home and see her ailing mother, while there is still time. But on arriving in Canberra, Ayat is asked to travel far further afield. Khadija would like to make a final trip to India, with her daughters, before she dies.
But the prospect of visiting India is daunting for Ayat. For one thing, it will bring her face to face with her extended family, and their expectations. But Khadija hopes the trip will help Ayat understand her values, and desire to uphold tradition, in Once a Stranger, published by Hachette Australia, March 2023, the debut novel of Canberra based journalist and author, Zoya Patel.
Based in part on Patel's own experiences, which she also explores in her 2018 memoir, No Country Woman, Once A Stranger treads a path that will be familiar to many first generation Australians.
People who sometimes feel they are neither here nor there, as they walk a line between the traditions their families adhere to, and embrace the culture of another country. And where acceptance and alienation comes from compatriots and locals alike, in attempting to navigate the difficult middle ground.
RELATED CONTENT
Australian literature, fiction, novels, Zoya Patel
23 March 2023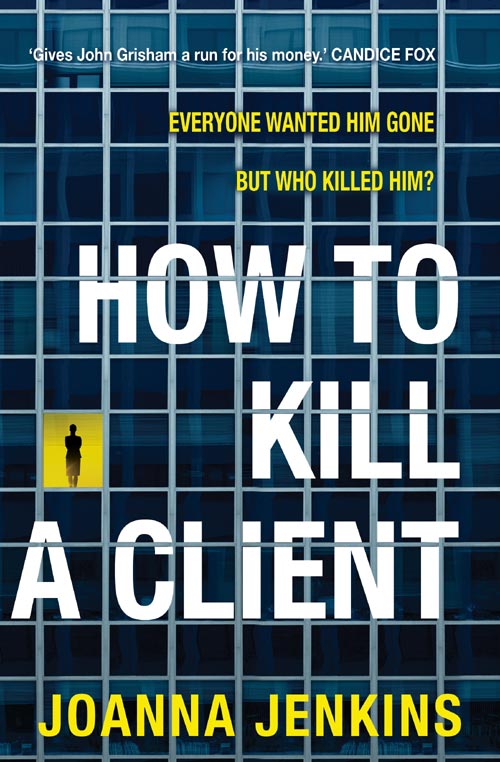 Gavin Jones is the in-house counsel at a large mining company, headquartered in Brisbane, the capital of the Australian state of Queensland. In his role, Jones awards legal contracts worth millions of dollars each year. As such, legal firms in Brisbane, and across Australia, are at his beck and call.
Among these law companies is Howard Green, one of Brisbane's best known legal practitioners, who are frequently awarded lucrative work thanks to their relationship with Jones. There is nothing they wouldn't do for fear of losing his favour. With his influence, Jones is feted wherever he goes.
Or at least that used to be the case. But at age thirty-nine, Jones is found dead. The victim of murder. Who though could possibly want someone who was the life-blood of so many businesses in mining and legal circles, dead? As the police investigation commences though, a side of Jones, not so well known to those outside of industry circles, begins to emerge.
He was demanding. Manipulative. Aggressive. Abusive. Narcissistic. And a misogynist. He treated women appallingly. Any women partners of Howard Green whom Jones took a disliking to were quickly swept aside. He treated his wife no differently. But his horrific conduct was not limited to women, and many others were also subjected to Jones' wrath.
Indeed as the police probe continues, instead of eliminating suspects, the list of people with a grudge against Jones only grows. Far from being lauded by his business associates, just about no one actually liked him. This is the premise of How to Kill a Client, published by Allen & Unwin, January 2023, the debut novel of Brisbane based Australian author, and former lawyer, Joanna Jenkins.
Readers of How to Kill a Client have described Jenkins' whodunit as captivating, compelling, razor sharp, and riveting. Numerous readers were unable to discern the identity of Jones' killer until the final reveal, which speaks mountains for Jenkins' skilful writing… despite the number of suspects.
RELATED CONTENT
Australian literature, fiction, Joanna Jenkins, novels
18 March 2023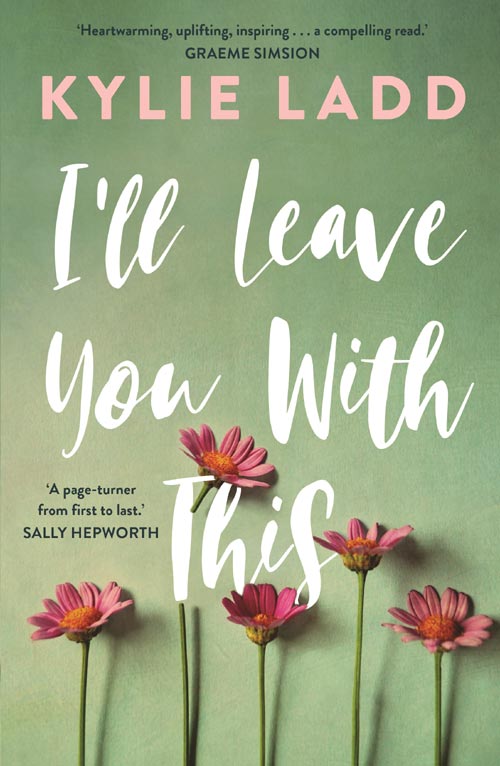 Deciding to donate our bodily organs, perhaps in the event of our unexpected demise, is a decision we make, then largely forget about. After all, when the time comes, we won't be around to think about it, nor appreciate the difference doing so might make to the lives of others. For instance, what opportunities, what new hopes, might such a donation create for the recipient, and their loved ones?
This is one of the themes running through I'll Leave You With This, published by Penguin Random House Australia, January 2023, the seventh book by Melbourne based Australian author and psychologist, Kylie Ladd. Every year, the four O'Shea sisters, each troubled in their own way, gather on the anniversary of the death of their brother, Daniel. He was the victim of a shooting, and had requested that his organs be donated should he die suddenly.
Allison, the eldest of the sisters, who works at a Sydney hospital, is married with two children. Bridie, once a promising film director, finds her career languishing. Clare, also a medical professional, has struggled to conceive a child, which has resulted in the breakdown of her marriage. Emma — far younger than her elder sisters — is a musician, plagued by loneliness, who turned to religion in a bid to find meaning in her life.
Daniel's loss is keenly felt. He was more than an only brother to the four sisters, and while alive bound the family together. Since he died, the sisters, occupied with their own lives, have slowly drifted apart. But on the third anniversary of Daniel's death, Clare tells her sisters about an idea she has. Why don't they try and locate the people who received Daniel's organs, and learn how they have helped those who received them?
Finding each recipient — for all the difficulties entailed in the process — and hearing their stories, might give the sisters a collaborative goal to work towards, and perhaps be a source of hope for them. I'll Leave You With This is a layered family drama, following four people leading sometimes rich, and definitely complex, complicated, lives. The sisters' quest takes them to unexpected places, and forces them to evaluate their lives, and relationships with each other, in the cold light of day.
Spanning a number of years in its telling, I'll Leave You With This is another example of compelling Australian literature. With a story such as this, I have the feeling it will not be told solely through the pages of a book. This is a story I could see as possibly a film, or a TV series, one day. Let's sit back and see what happens.
RELATED CONTENT
Australian literature, fiction, Kylie Ladd, novels
16 March 2023
Jeannie Kidera, writing for Big Think:
The capacity for empathy — to first identify and then understand and share in someone else's feelings — is largely held as a virtue these days. Yet, philosophically speaking, there is a bit of a knowledge problem that makes being naturally empathetic a struggle. Why? As poet John Keats put it, "Nothing ever becomes real until it is experienced."

So how can someone else's perspective and emotions ever become real enough for us to develop empathy? Reading fiction may provide an answer. Research suggests that fictional books may effectively be empathy-building tools, offering us the closest we can get to first-hand knowledge of someone else's experience.
To read a chapter out of someone's life story is to truly walk a mile in their shoes.
RELATED CONTENT
fiction, novels, psychology, reading
15 March 2023
If you felt like a fish out of water during your school days, spare a thought for seventeen year old Lucy. She's just been enrolled at Drake's College, a school nurturing the magical talent of young people, located in Perth, Western Australia. But there's only one thing: Lucy's not so sure she's possessed of any magical talent.
That's not the end of it though. Somehow Drake's believes Lucy is the "chosen one". They see her as a prodigy, one who will defeat the forces of evil. Again, Lucy has her doubts about that idea as well. On the other hand, she has a fearsome reputation for being sarcastic and cynical. Perhaps those attributes will suffice instead?
But Lucy has other things to think about, at this place she never knew existed until walking through the gates. One of them is her new friend, Jack, a teacher's assistant at Drake's, who seems to know far more than what's printed on the curriculum. Then there's all sorts of strange incidents occurring on the school's grounds.
It strikes Lucy as slightly odd that these weird, often frightening happenings, seemed to start around the time she arrived at Drake's. As if that's not enough, Lucy discovers she has become pregnant. Taking on the forces of evil could be a walk in the park, compared to having explain her pregnancy to her mother.
This is the premise of The Not So Chosen One, published by Text Publishing, July 2022, debut young adult fantasy fiction by Kate Emery, a Perth based journalist and writer. This is a title that will delight anyone who's previously lamented the absence of a Hogwarts like school of magic in Australia.
While the ending of The Not So Chosen One has polarised readers, some people believe a sequel may be the result. That could well happen, considering Emery's debut has been named on the shortlist of the 2023 Aurealis Awards, in the Best Fantasy Novel category. The Aurealis Awards recognise the work of Australian science fiction, fantasy, and horror writers.
RELATED CONTENT
Australian literature, fiction, Kate Emery, literary awards, novels
13 March 2023
Presently about fourteen percent of Australians do not own a smartphone, while some seventeen percent do not use social media. So although a minority, they don't exactly — no pun intended — stand in isolation. Twenty-something Sydneysider Reagan Carsen is a person who resides in both camps, in Dark Mode, published by Ultimo Press, March 2023, the debut novel of Sydney based Canadian Australian author, Ashley Kalagian Blunt.
When it comes to smartphones and social media though, Reagan seems like an unlikely holdout. But it's not just smartphones and social media she shuns. Reagan has no online presence whatsoever. As the owner of the Voodoo Lily Garden Centre, a small business, a smartphone would surely be a must. As would a social media presence. After all, is not Instagram a pathway to fortune untold? And if there's one thing Voodoo Lily needs right now, it's a little good fortune.
But Reagan's reluctance to embrace these technologies, stems from a fear of them. Reagan is deliberately keeping herself out the way of the all-seeing, and invasive, internet. Ever since being stalked as a teenager, Reagan has understandably gone all out to shield herself from the digital domain. But when Reagan stumbles upon the mutilated body of women while running one morning, she immediately fears the worst.
The murdered woman, lying in alley not far from where Reagan lives, looks almost exactly like her. Reagan sees this as a veiled threat, and a message that her old stalker has found her. In her trepidation, she refuses to even tell the police of her gruesome discovery, petrified she will expose herself. Instead she turns to a friend, Min, an investigator, and true crime writer, for help.
But this turns out only to be the beginning. There are more murders. To Reagan's mind the victims all resemble her. But still she continues her quest for answers. Having avoided the internet for so long, Reagan now finds herself venturing into its darkest recesses. But that's not all. Having struck up some new friendships, the usually guarded Reagan may have become a little too trusting, perhaps making herself vulnerable.
Although Dark Mode is her first novel, Kalagian Blunt is an accomplished writer. In 2018 she wrote My Name Is Revenge, a collection of short stories and essays. She followed this up in 2020 with her memoir How to Be Australian. Her work has also featured in Kill Your Darlings, The Sydney Morning Herald, and Overland. When not writing, Kalagian Blunt teaches creative writing, and also mentors emerging authors.
RELATED CONTENT
Ashley Kalagian Blunt, Australian literature, fiction, novels
12 March 2023
Image courtesy of Eli Digital Creative.
To mark its twenty-fifth anniversary, Britain's Baillie Gifford literary prize, which recognises excellence in non-fiction writing, is holding a Winner of Winners Award to select the best title — the best of the best, if you like — among the past twenty-four winners of the prize.
Riffing on this idea, Jason Steger, literary editor for Australian newspapers The Age, and The Sydney Morning Herald, suggests the Miles Franklin Literary Award could do likewise to commemorate its seventieth anniversary in 2027. The Booker Prize also did something similar in 2008, for their fortieth anniversary, with the Best of the Booker.
Steger put forward the proposal in his weekly newsletter The Booklist last week. A special panel of judges could create a shortlist of perhaps a dozen past Miles Franklin winners, with a public vote to determine an overall victor:
Like the Booker, choosing a shortlist and a public vote would seem the optimum way to go if the Miles were to do it. A panel of judges would have to be chosen and they could pick perhaps a 10- or 12-book shortlist. And then the likes of you and me would have our say.
Selecting a crème de la crème winner would be a big ask, as would drawing up any shortlist, but anything that boosts interest and excitement in Australian literature can only be a good idea.
RELATED CONTENT
Australian literature, fiction, literary awards, Miles Franklin
11 March 2023
Before she lost her job, Anja sold antique furniture at an auction house in Melbourne, capital of the Australian state of Victoria. The pieces she prepared for sale though were more than mere objects to her. These aged items of furniture, and bric-a-brac, were possessed of intricate histories. Imagine the stories each could tell, were they able to speak.
Perhaps it was partly this fascination with the past that lead Anja to lease a ramshackle old cottage, on a naval base on the Mornington Peninsula, to the south of Melbourne. The cottage's isolation makes for the ideal place to retreat from the world, something she is seeking right now. Being sacked is not the only misfortune to befall Anja. Her mother died recently, and her marriage also failed.
The cottage is in need of attention, and Anja thinks fixing up the old place could be the beginning of something new. It might also help her keep her sanity. Anja finds a new job, and goes about making a home of the cottage. But strange things seem to be happening, and Anja comes to believe she is not alone on the grounds of the cottage.
She begins looking for answers. Like the history of the antiques she once obsessed over, Anja learns the cottage also has something of a history, a somewhat dark one, at that. Do these alleged past events — which the reader is given glimpses of by way of classified defence department reports — have any connection to what Anja thinks is happening now?
But Anja is a troubled person, and may not be the most reliable of narrators. Hydra, published by Transit Lounge in August 2022, is the debut novel of Melbourne based Australian author and arts worker, Adriane Howell. Howell is also the co-founder of Gargouille, a literary journal she established with Sarah Wreford in 2014.
Hydra, which has been longlisted for the 2023 Stella Prize, has variously been described as mystery, thriller, and literary horror. Anyone looking for slasher variety gore though, may be disappointed. The real horror in Hydra perhaps lies in the protagonist's struggle to maintain her sanity, and keep a grip on reality.
RELATED CONTENT