Wild Abandon, by Emily Bitto
13 December 2021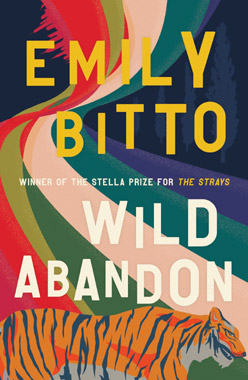 The year is 2011, and Will, a young Australian, heart-broken after his girlfriend Laura left him, buys a cheap flight to America. His plan is to spend a few months in New York City, partying and meeting people, hoping he can put the break-up behind him. But not long after arriving in the city that never sleeps, an unsettling incident sees Will pack his bags and travel to a small town in Ohio. Here an old school friend introduces him to Wayne, a former soldier, and Vietnam veteran.
Wild Abandon (published by Allen & Unwin, September 2021), the second novel of Melbourne based Australian author Emily Bitto, tells a familiar story. A displaced person, struggling to find direction at home, sets off into the wide blue yonder, on the belief travel to places new and exciting will be a panacea for their ills.
Once he reaches Ohio, Will begins working for Wayne, who owns a private zoo where he keeps exotic animals. What better way to heal, you might ask, than caring for the beasts inhabiting a menagerie. Better, surely, that the drug infused parties of the big city. But Wayne is man with deep problems, and before long Will is lurching towards another calamity.
RELATED CONTENT