Showing all posts tagged:
coffee
3 December 2022
Instead of roasting some coffee beans, the more usual process for preparing beans for brewing, British coffee connoisseur James Hoffmann decided to deep fry a batch.
Like Hoffmann, I was unsure why anyone would actually, or ever want to, deep dry coffee beans, but his experiment is purely in the name of curiosity. After the beans have been fried, Hoffmann prepared two brews to sample. One by filter, the other by shot. All very interesting I'm sure, but I might stick to drinking roasted bean coffee…
RELATED CONTENT
6 October 2022
The 2022 World Coffee Championships were held in Melbourne, Australia, during the last week of September, and local coffee-brewer Anthony Douglas was named Barista of the Year.
Here's some video footage of Douglas in action. But whoever thought that coffee making could be a spectator event?
RELATED CONTENT
27 July 2022
Inflation is back. Prices are rising — sharply in some cases — adding to the cost of living. My go-to — highly anecdotal of course — inflation indicator is the price of a large sized takeaway cappuccino. While rises in the price of coffee have been on the cards for some time, I paid A$5.20 for a cup in Kogarah, a southern suburb of Sydney the other week, the first time I've seen the cost exceed five dollars.
But the price of household staples, not just coffee, have also been rising steadily in recent months, imposing financial hardship on many people. Despite this, some Australian supermarkets are engaging in what is surely the unconscionable practice of disposing of food products before their use by date, or fruit and vegetables that simply don't look saleable, without even offering them at a reduced price beforehand.
But savvy consumers, including Sydneysider Brenden Rikihana, are countering this wasteful process by taking to dumpster diving. That is, going around to the dumpster bin area at a supermarket, and sifting through them for food that is still safe to eat. And if Rikihana's Facebook page is anything to go by, dumpster divers are truly spoilt for choice at the moment. In fact Rikihana collects so much usable food, he gives a lot away to others.
Dumpster diving can't be without its hazards. There's obviously a danger to sifting through waste bins. Broken glass, other sharp objects, not to mention who knows exactly what's been put in the dumpster. Then there's the legalities. Some of the bins are probably on private property, so trespass may be a factor. I doubt few people rummage through dumpsters out of choice though. And that's the problem at the moment. For many it's not about choice, it's about necessity.
RELATED CONTENT
12 July 2022
Our insatiable appetite for coffee leaves a few superfluous by-products in its wake. Disposable coffee cups are one. Coffee grounds, being what remains of the beans used to brew the cup of coffee you bought, are another. And, as with the disposable cups, coffee grounds tend to build up. It's estimated two billion cups of coffee are made daily globally, which adds up to a lot of coffee grounds.
And given just about all these dregs end up in the waste bin, our caffeine addiction is hardly environmentally friendly, nor particularly sustainable. While some people make an effort to recycle discarded grounds, they can be repurposed as household deodorisers, compost, and even insect repellent in the garden, among other things, most end up in landfills.
The people at Coffee Kreis are hoping to change that though. They'd like to see coffee grounds come full circle, as it were, by turning them into reusable coffee cups, which is quite apt as kreis is the German word for circle, or circuit.
Kreis means circle, resembling our circular economy model based on the regeneration of natural materials into a sustainable product. The Kreis Cup is an alternative to disposable paper cups and aims to replace the end-of-life concept of used coffee grounds.
RELATED CONTENT
coffee, environment, sustainability
1 July 2022
For Flash Back Friday. Espresso at the sadly long closed Lady J Cafe at Bondi Junction in Sydney, a snap I took several years ago. At the moment I'm using part of the image for the header on my Twitter page.
Lady J was an institution in its day, and I think it's telling that a number of cafes and restaurants that have occupied Lady J's old retail premises since, have struggled to make a go of it. They last a short time and close. The store space is along the bustling Oxford Street, so it's not as if there's a shortage of foot-traffic, or the place is hidden away.
Interesting, I was searching for the Lady J Instagram page, and found another IG page for a cafe with the same name and a similar logo, opening "soon", somewhere in Texas. If it's operated by the same people, and the similar logo certainly seem to suggest that, then Texans are in for a treat.
RELATED CONTENT
11 June 2022
This might be the breakthrough coffee drinkers have been waiting for. Yanni Bouras, a Melbourne based structural engineer, thinks there might be a way to recycle the single-use takeaway coffee cups that Australians can't seem to live without. Bouras has devised a method of replacing some of the sand used in concrete mix, with used, broken down, disposable coffee cups:
The cups are ground up and mixed in as a substitute for a proportion of the sand that goes into a typical concrete mix. So far, testing has found the material is weaker than standard concrete but has a higher thermal performance. That means it could be useful for non-structural purposes, like footpaths or even insulation. If 10 per cent of sand was replaced by takeaway coffee cups, there could be up to 700 coffee cups used per cubic metre of concrete.
RELATED CONTENT
11 June 2022
I've always heard drinking too many cups of coffee could be a health risk. But "too many" must be defined. One hundred cups a day might pose a risk, in the same way excessive consumption of anything can be detrimental to our health. Recent research though has found drinking coffee in moderation, about four cups a day, may have health benefits for some people.
Compared to people who didn't report drinking coffee, the researchers found, people who drank coffee (up to and above 4.5 cups a day) were less likely to die of any cause over a seven-year follow-up period. This pattern held true after accounting for other factors like a person's lifestyle, and even when people reported drinking sugar-sweetened coffee. "Moderate consumption of unsweetened and sugar-sweetened coffee was associated with lower risk for death," the study authors wrote.
RELATED CONTENT
4 May 2022
Big changes are coming up for people who buy takeaway food and beverages in NSW.
Lightweight plastic bags, single-use plastic straws, stirrers and cutlery, single-use plastic bowls and plates, expanded polystyrene food service items, and single-use plastic cotton buds and microbeads in certain personal care products, are among single-use items the NSW Government is banning from Wednesday 1 June 2022.
It's all part of the NSW Government's plan to phase out single-use plastics and reduce the harmful impact these items have on our environment. These bans apply to all businesses, organisations and anyone holding an activity for charitable, sporting, education or community purposes in NSW.
Takeaway coffee cups, along with their profligate plastic lids — of which Australia chews through one billion of per year — look to remain for the time being, but it is the NSW Government's intention to do away with these by 2025.
The City of Sydney has put together a guide to assist consumers to find reusable alternatives.
RELATED CONTENT
coffee, environment, sustainability
21 March 2022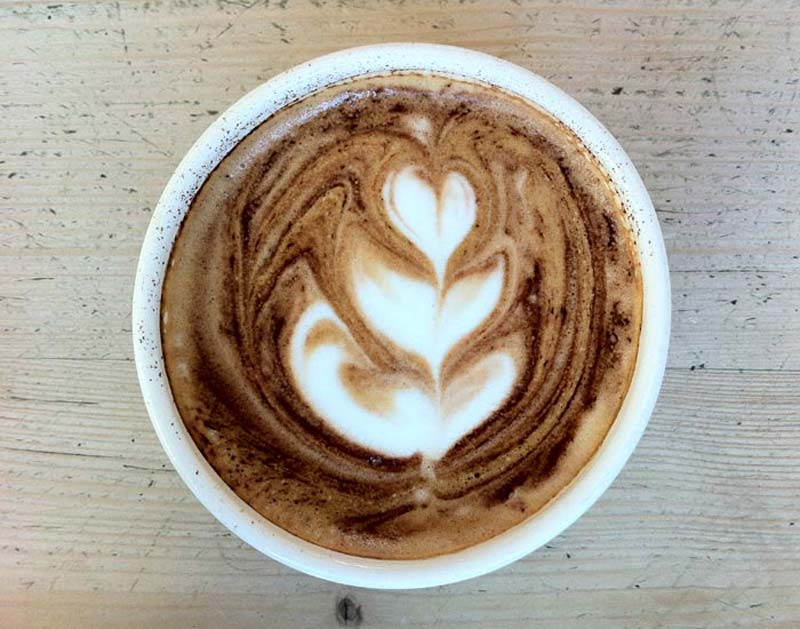 Crop shortages in Brazil, the rising price of oil, and surging freight costs, could see a cup of coffee setting you back as much as seven-dollars by the end the year, says David Parnham, of the Cafe Owners and Baristas Association of Australia. Speaking to the ABC, Parnham said the price of a cup of coffee was long overdue for an adjustment, having remained relatively stable for some years:
The pain will be felt from the cities to the outback, but Mr Parnham said the increase was well overdue, with the average $4 price for a standard latte, cappuccino and flat white remaining stable for years. "The reality is it should be $6-7. It's just that cafes are holding back on passing that pricing on per cup to the consumer," he said.
How things have changed. About four years ago a well-run cafe's cost to produce a cup of coffee was less than a third of the price they charged. To maintain a profit of at least two-dollars per cup, based on a selling price of say six-dollars (can you imagine it?), means the cost of making that cuppa will have risen to four-dollars.
The markup on coffee is higher than most food items. In fact, it's only rivalled by the markup on craft beer. An average cup of coffee costs less than a dollar to produce, yet it usually sells for around $3.50. Other items on the menu have a much smaller profit margin. Coffee sales alone should constitute 25-35% of your gross.
The average price of a coffee in the areas I'm in and out of is about $4.50. They might have been about $3 ten years ago, and price rises to date — at the cafes I frequent — have usually been in twenty to fifty cent increments, maybe every few years. To think we might be seeing possibly two one-dollar increases in the next nine months is incredible.
We're a nation of coffee devotees, but I wonder at what point cafe customers might decide a cup of coffee costs too much, and decide to look at alternatives, or simply cut back their consumption. I'm all for small businesses making a go of it, I'm one myself, but I think cafes will need to tread carefully — somehow — when it comes to passing on costs.
RELATED CONTENT
3 December 2021
BYO Cup Week is an initiative by bru coffee, a cafe at Sydney's Bondi Beach, and Australian journalist and blogger Sarah Wilson, to bring about a reduction in the use of disposable takeaway coffee cups. Between now – 1 December actually – and Friday 10 December 2021, coffee drinkers across Sydney are being urged to switch to re-usable cups, sometimes known as keep-cups, for their caffeine fix. Contrary to what many of us might think, disposable coffee cups are an environmental nuisance:
Although disposable cups look like they are made of paper and recyclable, the majority contain plastics that don't break down and are damaging to the environment. According to the NSW Environment Protection Authority, 1 billion disposable coffee cups end up in landfill sites across Australia each year. It is estimated that Bondi contributes 75,000 cups a week to that annual total.
RELATED CONTENT