The Other Side of Beautiful, by Kim Lock
2 November 2021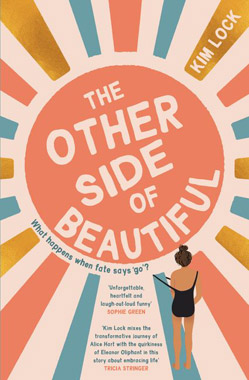 A traumatic workplace incident several years earlier has left Mercy Blain, a former doctor, housebound, in The Other Side of Beautiful (published by HQ Fiction/HarperCollins, July 2021), the fourth novel of South Australian based author Kim Lock. For two years she has not left the safety and security of her home. But when the house burns to the ground one night, Mercy has no choice but to step out into the world.
Her first port of call is her former husband's place. But he is living with someone else, and Mercy is on the move once again. This time though she goes all out. She buys an old – an incredibly old – campervan, and leaving her hometown Adelaide, in South Australia, with Wasabi, her sausage dog, Mercy makes her way north to Darwin.
But then things begin to change. As Mercy continues towards Darwin, she begins to experience a catharsis of sorts, and she starts to see a way around the anxieties that have kept her shut away behind closed doors. All seems to be going well until she is required to return to Adelaide to resolve a legal matter, where even the mere thought of being back causes to her anxiety to come to the fore again.
RELATED CONTENT