Redhead by the Side of the Road, by Anne Tyler
13 September 2021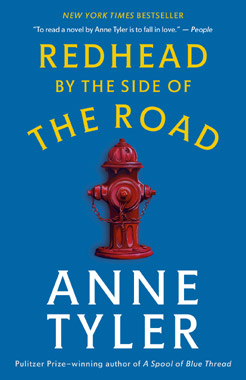 Now I'm judging books by their titles, but as a redhead, how could I go passed the latest novel by American author Anne Tyler: Redhead by the Side of the Road (published by Penguin Books Australia, 2021). The protagonist, forty-something Micah, is a creature of habit; you could set your watch by his routines.
By day he works as a freelance computer technician, and come evening looks after the apartment block he lives in. He has a woman friend, and turns in each night at ten o'clock. But when his better half tells him she's about to be evicted from her place, and a teenage boy arrives at the door, saying he's his son, Micah's ordered life is plunged into turmoil.
From the little I've read about the book so far, it seems there's no actual redhead character in the story, but best I say no more on the count. Coming in at about one hundred and seventy eight pages, Redhead by the Side of the Road is a shorter read though, which sometimes is exactly what you want.
RELATED CONTENT