Showing all posts tagged:
Indigenous film
22 March 2023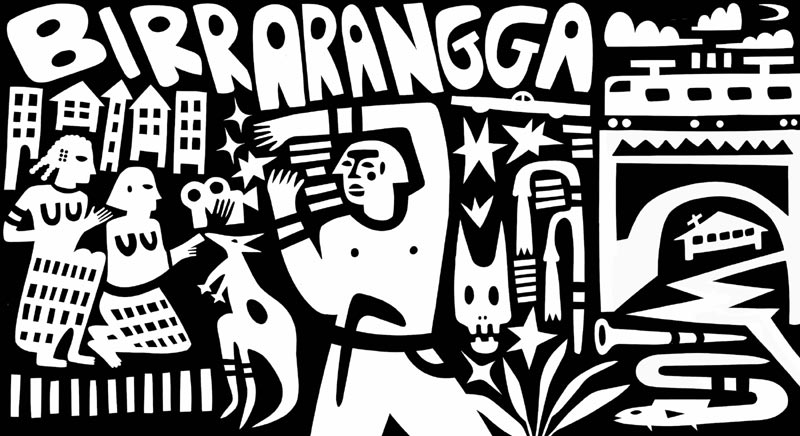 Artwork by Aretha Brown.
The biennial Birrarangga Film Festival runs from Thursday 23 March, through to Tuesday 28 March 2023, in Melbourne:
BIRRARANGGA Film Festival celebrates Global Indigenous Films that explore the curatorial themes of 'strength, resilience and the environment'. First Nations relationships to the image as a form of expression, particularly in Australia, is connected to thousands of years of cultural practices. This festival honours that history and acknowledges the contemporary currency of the moving image, of film, as an expression of the human experience in relation to our natural surroundings.
The festival opens with a screening of Bones of Crows, directed by Canadian screenwriter and filmmaker Marie Clements.
RELATED CONTENT
Australia, events, film, Indigenous film
24 May 2022
Now in its fourth year, the 2022 Virtual Indigenous Film Festival is an event held exclusively online, showcasing Indigenous Australian film. This year's event takes place from Thursday 26 May 2022, until Monday 30 May.
My Name is Gulpilil by Molly Reynolds, Off Country by John Harvey and Rhian Skirving, and Wash My Soul in the River's Flow by Philippa Bateman (trailer featured above), are among titles being livestreamed during this year's festival.
RELATED CONTENT
Australian film, film, Indigenous film, trailer