Showing all posts tagged:
Kylie Ladd
18 March 2023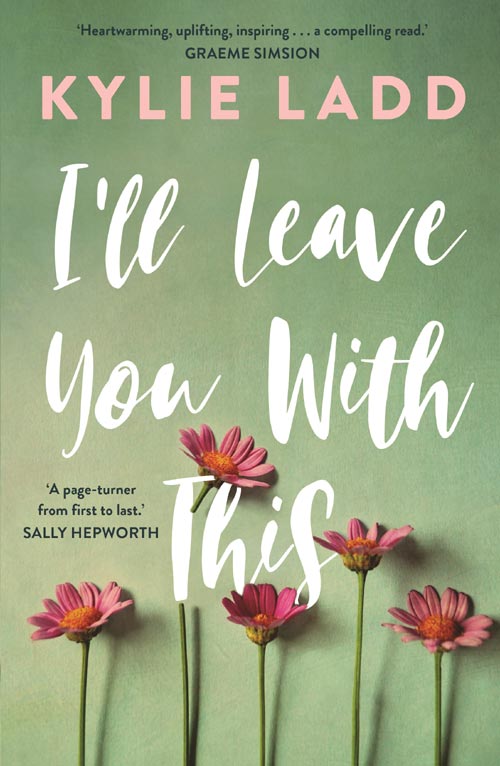 Deciding to donate our bodily organs, perhaps in the event of our unexpected demise, is a decision we make, then largely forget about. After all, when the time comes, we won't be around to think about it, nor appreciate the difference doing so might make to the lives of others. For instance, what opportunities, what new hopes, might such a donation create for the recipient, and their loved ones?
This is one of the themes running through I'll Leave You With This, published by Penguin Random House Australia, January 2023, the seventh book by Melbourne based Australian author and psychologist, Kylie Ladd. Every year, the four O'Shea sisters, each troubled in their own way, gather on the anniversary of the death of their brother, Daniel. He was the victim of a shooting, and had requested that his organs be donated should he die suddenly.
Allison, the eldest of the sisters, who works at a Sydney hospital, is married with two children. Bridie, once a promising film director, finds her career languishing. Clare, also a medical professional, has struggled to conceive a child, which has resulted in the breakdown of her marriage. Emma — far younger than her elder sisters — is a musician, plagued by loneliness, who turned to religion in a bid to find meaning in her life.
Daniel's loss is keenly felt. He was more than an only brother to the four sisters, and while alive bound the family together. Since he died, the sisters, occupied with their own lives, have slowly drifted apart. But on the third anniversary of Daniel's death, Clare tells her sisters about an idea she has. Why don't they try and locate the people who received Daniel's organs, and learn how they have helped those who received them?
Finding each recipient — for all the difficulties entailed in the process — and hearing their stories, might give the sisters a collaborative goal to work towards, and perhaps be a source of hope for them. I'll Leave You With This is a layered family drama, following four people leading sometimes rich, and definitely complex, complicated, lives. The sisters' quest takes them to unexpected places, and forces them to evaluate their lives, and relationships with each other, in the cold light of day.
Spanning a number of years in its telling, I'll Leave You With This is another example of compelling Australian literature. With a story such as this, I have the feeling it will not be told solely through the pages of a book. This is a story I could see as possibly a film, or a TV series, one day. Let's sit back and see what happens.
RELATED CONTENT
Australian literature, fiction, Kylie Ladd, novels