Showing all posts tagged:
Australian literature
23 March 2023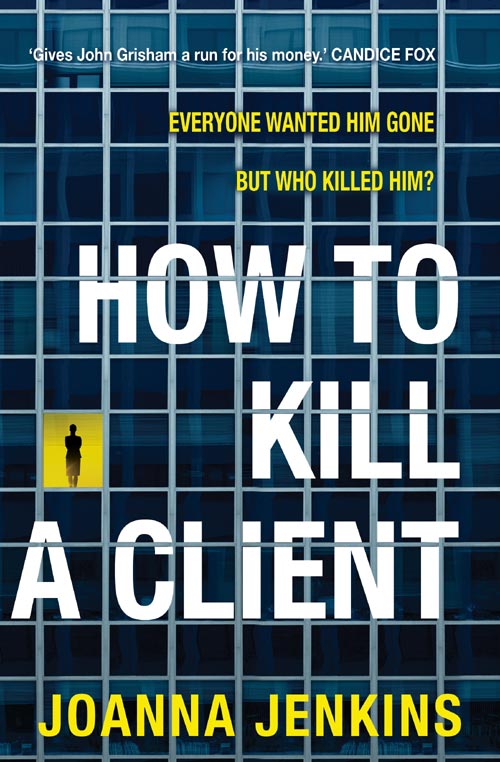 Gavin Jones is the in-house counsel at a large mining company, headquartered in Brisbane, the capital of the Australian state of Queensland. In his role, Jones awards legal contracts worth millions of dollars each year. As such, legal firms in Brisbane, and across Australia, are at his beck and call.
Among these law companies is Howard Green, one of Brisbane's best known legal practitioners, who are frequently awarded lucrative work thanks to their relationship with Jones. There is nothing they wouldn't do for fear of losing his favour. With his influence, Jones is feted wherever he goes.
Or at least that used to be the case. But at age thirty-nine, Jones is found dead. The victim of murder. Who though could possibly want someone who was the life-blood of so many businesses in mining and legal circles, dead? As the police investigation commences though, a side of Jones, not so well known to those outside of industry circles, begins to emerge.
He was demanding. Manipulative. Aggressive. Abusive. Narcissistic. And a misogynist. He treated women appallingly. Any women partners of Howard Green whom Jones took a disliking to were quickly swept aside. He treated his wife no differently. But his horrific conduct was not limited to women, and many others were also subjected to Jones' wrath.
Indeed as the police probe continues, instead of eliminating suspects, the list of people with a grudge against Jones only grows. Far from being lauded by his business associates, just about no one actually liked him. This is the premise of How to Kill a Client, published by Allen & Unwin, January 2023, the debut novel of Brisbane based Australian author, and former lawyer, Joanna Jenkins.
Readers of How to Kill a Client have described Jenkins' whodunit as captivating, compelling, razor sharp, and riveting. Numerous readers were unable to discern the identity of Jones' killer until the final reveal, which speaks mountains for Jenkins' skilful writing… despite the number of suspects.
RELATED CONTENT
Australian literature, fiction, Joanna Jenkins, novels
20 March 2023
Craig Silvey has taken out both the Indie Book of the Year award, and the Children's book gong, in the 2023 Indie Book Awards.
The Indie Book of the Year award: Runt by Craig Silvey
Fiction: Horse by Geraldine Brooks
Non-fiction: The Book Of Roads And Kingdoms by Richard Fidler
Debut fiction: All That's Left Unsaid by Tracey Lien (which I wrote about here)
Illustrated non-fiction: First Nations Food Companion by Damien Coulthard and Rebecca Sullivan
Children's: Runt by Craig Silvey
Young Adult: The Brink by Holden Sheppard
RELATED CONTENT
Australian literature, literary awards, literature
19 March 2023
Ashley Kalagian Blunt discusses her new novel Dark Mode, with Dani Vee on the Words and Nerds podcast. Plenty of talk about the dark web, which features prominently in the novel.
RELATED CONTENT
Ashley Kalagian Blunt, Australian literature, novels, podcasts
18 March 2023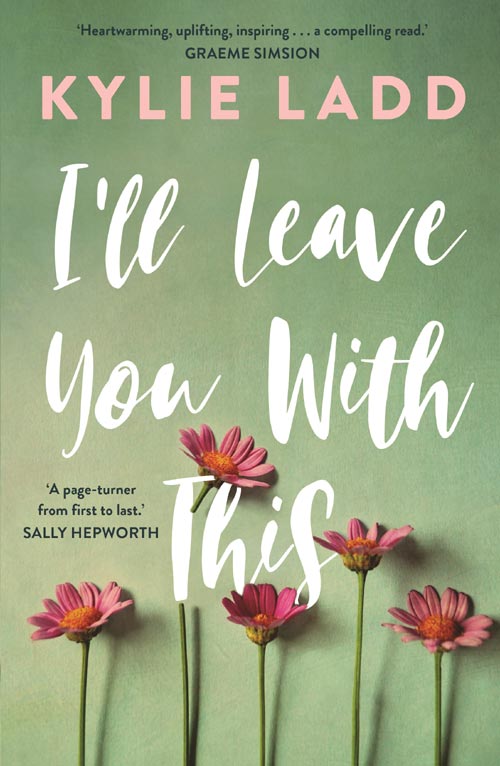 Deciding to donate our bodily organs, perhaps in the event of our unexpected demise, is a decision we make, then largely forget about. After all, when the time comes, we won't be around to think about it, nor appreciate the difference doing so might make to the lives of others. For instance, what opportunities, what new hopes, might such a donation create for the recipient, and their loved ones?
This is one of the themes running through I'll Leave You With This, published by Penguin Random House Australia, January 2023, the seventh book by Melbourne based Australian author and psychologist, Kylie Ladd. Every year, the four O'Shea sisters, each troubled in their own way, gather on the anniversary of the death of their brother, Daniel. He was the victim of a shooting, and had requested that his organs be donated should he die suddenly.
Allison, the eldest of the sisters, who works at a Sydney hospital, is married with two children. Bridie, once a promising film director, finds her career languishing. Clare, also a medical professional, has struggled to conceive a child, which has resulted in the breakdown of her marriage. Emma — far younger than her elder sisters — is a musician, plagued by loneliness, who turned to religion in a bid to find meaning in her life.
Daniel's loss is keenly felt. He was more than an only brother to the four sisters, and while alive bound the family together. Since he died, the sisters, occupied with their own lives, have slowly drifted apart. But on the third anniversary of Daniel's death, Clare tells her sisters about an idea she has. Why don't they try and locate the people who received Daniel's organs, and learn how they have helped those who received them?
Finding each recipient — for all the difficulties entailed in the process — and hearing their stories, might give the sisters a collaborative goal to work towards, and perhaps be a source of hope for them. I'll Leave You With This is a layered family drama, following four people leading sometimes rich, and definitely complex, complicated, lives. The sisters' quest takes them to unexpected places, and forces them to evaluate their lives, and relationships with each other, in the cold light of day.
Spanning a number of years in its telling, I'll Leave You With This is another example of compelling Australian literature. With a story such as this, I have the feeling it will not be told solely through the pages of a book. This is a story I could see as possibly a film, or a TV series, one day. Let's sit back and see what happens.
RELATED CONTENT
Australian literature, fiction, Kylie Ladd, novels
18 March 2023
Australian literary podcaster Claudine Tinellis talks with Sydney based author Dianne Yarwood on her show, Talking Aussie Books. Much of the discussion is about Yarwood's debut novel, The Wakes, which I also wrote about the other week.
RELATED CONTENT
Australian literature, Dianne Yarwood, novels, podcasts
16 March 2023
The Sydney Writers Festival 2023 program was published this evening, and features a star studded line-up of Australian and international speakers. Among them are former Australian Prime Minister Julia Gillard, Sydney author Tracey Lien, Tasmasian writer Robbie Arnott, and Fiona McFarlane.
Overseas speakers include Sri Lankan writer Shehan Karunatilaka, winner of the 2022 Booker Prize, and British author Bernardine Evaristo, who will be one of the opening night address speakers. Australian author Richard Flanagan meanwhile will deliver the closing night address.
The festival — which runs from Monday 22 May, to Sunday 28 May 2023 — will take place at a number of locations around Sydney, including Carriageworks, the State Library of NSW, Penrith City Library, Sydney Town Hall, and PHIVE, Parramatta, to name a handful.
RELATED CONTENT
Australian literature, events, Sydney
15 March 2023
If you felt like a fish out of water during your school days, spare a thought for seventeen year old Lucy. She's just been enrolled at Drake's College, a school nurturing the magical talent of young people, located in Perth, Western Australia. But there's only one thing: Lucy's not so sure she's possessed of any magical talent.
That's not the end of it though. Somehow Drake's believes Lucy is the "chosen one". They see her as a prodigy, one who will defeat the forces of evil. Again, Lucy has her doubts about that idea as well. On the other hand, she has a fearsome reputation for being sarcastic and cynical. Perhaps those attributes will suffice instead?
But Lucy has other things to think about, at this place she never knew existed until walking through the gates. One of them is her new friend, Jack, a teacher's assistant at Drake's, who seems to know far more than what's printed on the curriculum. Then there's all sorts of strange incidents occurring on the school's grounds.
It strikes Lucy as slightly odd that these weird, often frightening happenings, seemed to start around the time she arrived at Drake's. As if that's not enough, Lucy discovers she has become pregnant. Taking on the forces of evil could be a walk in the park, compared to having explain her pregnancy to her mother.
This is the premise of The Not So Chosen One, published by Text Publishing, July 2022, debut young adult fantasy fiction by Kate Emery, a Perth based journalist and writer. This is a title that will delight anyone who's previously lamented the absence of a Hogwarts like school of magic in Australia.
While the ending of The Not So Chosen One has polarised readers, some people believe a sequel may be the result. That could well happen, considering Emery's debut has been named on the shortlist of the 2023 Aurealis Awards, in the Best Fantasy Novel category. The Aurealis Awards recognise the work of Australian science fiction, fantasy, and horror writers.
RELATED CONTENT
Australian literature, fiction, Kate Emery, literary awards, novels
13 March 2023
Presently about fourteen percent of Australians do not own a smartphone, while some seventeen percent do not use social media. So although a minority, they don't exactly — no pun intended — stand in isolation. Twenty-something Sydneysider Reagan Carsen is a person who resides in both camps, in Dark Mode, published by Ultimo Press, March 2023, the debut novel of Sydney based Canadian Australian author, Ashley Kalagian Blunt.
When it comes to smartphones and social media though, Reagan seems like an unlikely holdout. But it's not just smartphones and social media she shuns. Reagan has no online presence whatsoever. As the owner of the Voodoo Lily Garden Centre, a small business, a smartphone would surely be a must. As would a social media presence. After all, is not Instagram a pathway to fortune untold? And if there's one thing Voodoo Lily needs right now, it's a little good fortune.
But Reagan's reluctance to embrace these technologies, stems from a fear of them. Reagan is deliberately keeping herself out the way of the all-seeing, and invasive, internet. Ever since being stalked as a teenager, Reagan has understandably gone all out to shield herself from the digital domain. But when Reagan stumbles upon the mutilated body of women while running one morning, she immediately fears the worst.
The murdered woman, lying in alley not far from where Reagan lives, looks almost exactly like her. Reagan sees this as a veiled threat, and a message that her old stalker has found her. In her trepidation, she refuses to even tell the police of her gruesome discovery, petrified she will expose herself. Instead she turns to a friend, Min, an investigator, and true crime writer, for help.
But this turns out only to be the beginning. There are more murders. To Reagan's mind the victims all resemble her. But still she continues her quest for answers. Having avoided the internet for so long, Reagan now finds herself venturing into its darkest recesses. But that's not all. Having struck up some new friendships, the usually guarded Reagan may have become a little too trusting, perhaps making herself vulnerable.
Although Dark Mode is her first novel, Kalagian Blunt is an accomplished writer. In 2018 she wrote My Name Is Revenge, a collection of short stories and essays. She followed this up in 2020 with her memoir How to Be Australian. Her work has also featured in Kill Your Darlings, The Sydney Morning Herald, and Overland. When not writing, Kalagian Blunt teaches creative writing, and also mentors emerging authors.
RELATED CONTENT
Ashley Kalagian Blunt, Australian literature, fiction, novels
12 March 2023
Image courtesy of Eli Digital Creative.
To mark its twenty-fifth anniversary, Britain's Baillie Gifford literary prize, which recognises excellence in non-fiction writing, is holding a Winner of Winners Award to select the best title — the best of the best, if you like — among the past twenty-four winners of the prize.
Riffing on this idea, Jason Steger, literary editor for Australian newspapers The Age, and The Sydney Morning Herald, suggests the Miles Franklin Literary Award could do likewise to commemorate its seventieth anniversary in 2027. The Booker Prize also did something similar in 2008, for their fortieth anniversary, with the Best of the Booker.
Steger put forward the proposal in his weekly newsletter The Booklist last week. A special panel of judges could create a shortlist of perhaps a dozen past Miles Franklin winners, with a public vote to determine an overall victor:
Like the Booker, choosing a shortlist and a public vote would seem the optimum way to go if the Miles were to do it. A panel of judges would have to be chosen and they could pick perhaps a 10- or 12-book shortlist. And then the likes of you and me would have our say.
Selecting a crème de la crème winner would be a big ask, as would drawing up any shortlist, but anything that boosts interest and excitement in Australian literature can only be a good idea.
RELATED CONTENT
Australian literature, fiction, literary awards, Miles Franklin
11 March 2023
Before she lost her job, Anja sold antique furniture at an auction house in Melbourne, capital of the Australian state of Victoria. The pieces she prepared for sale though were more than mere objects to her. These aged items of furniture, and bric-a-brac, were possessed of intricate histories. Imagine the stories each could tell, were they able to speak.
Perhaps it was partly this fascination with the past that lead Anja to lease a ramshackle old cottage, on a naval base on the Mornington Peninsula, to the south of Melbourne. The cottage's isolation makes for the ideal place to retreat from the world, something she is seeking right now. Being sacked is not the only misfortune to befall Anja. Her mother died recently, and her marriage also failed.
The cottage is in need of attention, and Anja thinks fixing up the old place could be the beginning of something new. It might also help her keep her sanity. Anja finds a new job, and goes about making a home of the cottage. But strange things seem to be happening, and Anja comes to believe she is not alone on the grounds of the cottage.
She begins looking for answers. Like the history of the antiques she once obsessed over, Anja learns the cottage also has something of a history, a somewhat dark one, at that. Do these alleged past events — which the reader is given glimpses of by way of classified defence department reports — have any connection to what Anja thinks is happening now?
But Anja is a troubled person, and may not be the most reliable of narrators. Hydra, published by Transit Lounge in August 2022, is the debut novel of Melbourne based Australian author and arts worker, Adriane Howell. Howell is also the co-founder of Gargouille, a literary journal she established with Sarah Wreford in 2014.
Hydra, which has been longlisted for the 2023 Stella Prize, has variously been described as mystery, thriller, and literary horror. Anyone looking for slasher variety gore though, may be disappointed. The real horror in Hydra perhaps lies in the protagonist's struggle to maintain her sanity, and keep a grip on reality.
RELATED CONTENT
Adriane Howell, Australian literature, fiction, novels
9 March 2023
The 2023 Penguin Literary Prize shortlist, consisting of six manuscripts by new and emerging Australian writers of literary fiction, has been unveiled:
The Elementals by Liz Allan
The Boy Who Wept Rabbits by Benjamin Forbes
Falling and Burning by Michael Krockenberger
Jade and Emerald by Michelle See-Tho
Nothing Like The Sun by J.N. Read
The Guggenheim by Heather Taylor-Johnson
The winner, to be named on Thursday 15 June 2023, will win a cash prize, and have the opportunity to see their work published.
RELATED CONTENT
Australian literature, fiction, literary awards, literary fiction, novels
9 March 2023
Canberra based Australian author and anthropologist Diane Bell, was yesterday named recipient of the 2023 Hazel Rowley Literary Fellowship.
Diane was awarded $20,000 for her proposed biography of the relationship between Ngarrindjeri woman Louisa Karpany, née Kontinyeri (c1840–1921) and George Mason (1811–1876), sub-Protector of Aborigines at Wellington, South Australia.
Created in 2011 to honour the memory of late Australian writer Hazel Rowley, the fellowship is awarded annually to support the work of Australian biographers. Unlike many literary awards, the Hazel Rowley Literary Fellowship is awarded to a writer based on a biography proposal, rather than an already completed, published work.
RELATED CONTENT
Australian literature, biographies, Diane Bell, Hazel Rowley, literary awards
8 March 2023
It was the title of Thirst for Salt, published by Allen & Unwin in April 2023, the debut novel of New York based Australian author Madelaine Lucas, that initially piqued my curiosity.
What did the name refer to? Was it a reference to the setting of the story, an isolated coastal town called Sailors Beach. Was the thirst for salt a desire to be near the water, to be swimming in the ocean? Or might the title describe a penchant for things salty, and the partaking of a taste sensation both sweet and sour?
Perhaps a thirst for salt is summation of the romantic relationship central to the novel. The affair a woman in her early twenties has with a man almost twenty years her senior.
She meets Jude, at the beach, after she is stung by a jelly-fish. He takes her home to tend her wound, and there it begins. But Jude soon reveals himself as a far from ideal lover and partner. He is manipulative, demanding, and evasive. He, for instance, refuses to introduce his girlfriend to his family and friends.
But these red flags, these warnings of toxic character flaws, are indiscernible when in the throes of love. They are brushed off, explained away, with an offhanded apathy. It is only in reassessing the relationship more than a decade later when she — the narrator of Thirst for Salt goes unnamed — understands just how much was not right.
But Lucas' novel is not only a meditation of a romantic relationship. The narrator also ponders her relationship with her mother, and a childhood spent moving from place to place, without the presence of a father.
This is not a book for readers looking for fast paced action, or, for that matter, quotation marks accompanying the speech of the novel's characters. Thirst for Salt is a contemplative exploration of deep, and complex feelings. It is the recounting of a journey some of us will be familiar with. One we are ambivalent about, but one that is often unforgettable. Perhaps now the idea behind the name of the novel begins to become apparent.
RELATED CONTENT
Australian literature, fiction, Madelaine Lucas, novels
8 March 2023
In the ten years since its establishment, winners of the Stella Prize have seen pleasing increases in sales of their books, says Jaclyn Booton, executive director of the Australian literary award:
She says the impact of the Stella, on writers and readers, grows exponentially over time. The criteria for the prize are to recognise original, excellent, and engaging books; it is open to works of fiction, nonfiction and, as of last year, poetry. Worth $60,000 to the winner, short-listed authors receive $4000 each. Analysis of data in the week after the prize winner is announced shows a 200 per cent increase in sales.
Literary prizes have always been a great form of book promotion, maybe the best in my view, and I've always thought every nominee, from the time they're included on a prize longlist, is a winner. This is why it would be great if there were more excitement, more profile around local literary prizes, as is the case with the Booker Prize in the United Kingdom.
I read last week that Grimmish, originally a novel self-published by Michael Winkler, which was shortlisted in the 2022 Miles Franklin award, sold fifteen hundred books, as a result of being listed. While any sales of a book are good news, fifteen hundred units seems to be on the lower side. Is Australia really a nation averse to books?
RELATED CONTENT
Australian literature, literary awards, Stella Prize
7 March 2023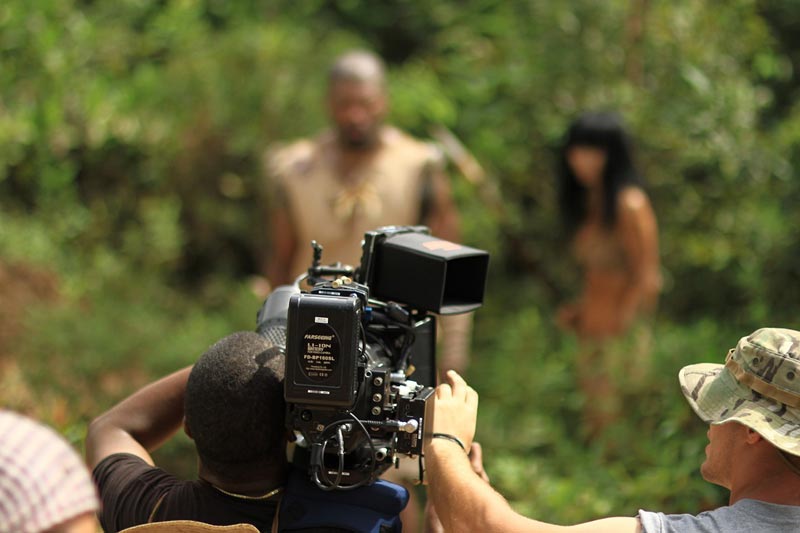 Image courtesy of David Condrey.
A few weeks ago film production company Warner Brothers announced plans to make a raft of new movies based on the Lord of the Rings volumes, written by J.R.R. Tolkien. Many of these new movies will be set several hundred years before events depicted in the films Peter Jackson made between 2001 and 2003.
The news is no doubt exciting for fans of the books written by Tolkien, and the movies made by Jackson. But do we really need another slate of Lord of the Rings films? Have we not seen enough of fire breathing dragons, giant spiders, and enormous armies that threaten to crush the heroes?
There are plenty of other stories that could be adapted to film, and many of them are Australian novels. On top of that, there's a stack to choose from. So here we go, my list of five Australian books to adapt to film instead of Lord of the Rings stories.
The Shut Ins by Katherine Brabon
The Melbourne based author wrote her second novel, The Shut Ins in 2021. Set in Japan, Brabon explores hikikomori, a phenomenon where mostly young Japanese men completely withdraw from society. Some of them might spend years confined only to a room in their parent's house, barely even seeing their family.
The Shut Ins centres on Hikaru Sato, a man in his late twenties, who has locked himself in his room. One day by chance, his mother Hiromi, meets Mai, an old high school friend of Hikaru. Hiromi implores Mai to help lure her son out his room. But Mai has her own troubles. She has recently married, and both her husband, J, and family, expect to her give up her career and have children.
Another character, Sadako, meanwhile, works as a hostess, and entertains J during his regular business trips to Tokyo. It is doubtful Mai is aware of their liaisons. In a separate timeline several years later, an Australian writer, researching the hikikomori phenomenon, travels around Japan. As she moves from place to place, she corresponds by email with a Japanese man, a former hikikomori.
Although he now lives in America, he has returned to Japan for a holiday. The split timelines, and the uncertainty as whether anyone in the latter timeline is connected to those of several years earlier, would make The Shut Ins a compelling film.
Loveland by Robert Lukins
Robert Lukins is another Melbourne based author, whose second novel, Loveland, was partially inspired by the cover of Bruce Springsteen's 1982 album, Nebraska.
May, an Australian woman, has travelled to Loveland, in the US state of Nebraska, following the death of her grandmother, Casey, whom May barely knew. May is also escaping an abusive husband, who wants her to sell Casey's property as soon as possible.
As May readies the house for sale, she learns Casey likewise sought to escape her old life by coming to Loveland. In fact she has more in common with her late grandmother than she realises, and like Casey, May comes to realise Loveland might be able to offer her a new beginning.
Loveland is slow burning, though suspenseful drama, delivering an outcome certain to leave filmgoers guessing right up to the final frame.
Every Version of You by Grace Chan
Climate change and poverty have rendered the real world unbearable by the latter part of the twenty-first century. Many people have taken to residing virtually, in a digital domain known as Gaia. Their bodies never leave their apartments, but in Gaia, their digital avatars roam free, carrying on what passes for a normal life.
This how a young woman Tao-Yi, and her boyfriend, Navin, largely exist. When a new technology emerges allowing people to permanently upload their minds to Gaia, and live forever as a digital avatar, a choice must be made. To live in an increasingly inhospitable environment, or escape into the digital utopia that is Gaia.
Navin thinks being permanently fused to Gaia is a great idea. Tao-Yi is far from certain. Her mother meanwhile, wants no part of the virtual realm, and prefers to remain in the almost abandoned real world, with her memories of living in Malaysia. Every Version of You would be a treat for fans of science-fiction and speculative fiction films.
Picnic at Mount Disappointment by Melissa Bruce
Sydney based Victorian born author Melissa Bruce's 2017 debut will sate the appetite of people looking for a coming of age story, and those who still feel an affinity with the eighties. Fifteen year old Lucy is uprooted from her comfortable inner-city life in Melbourne, to move to a small town in rural Victoria.
Adjusting to living on a horse farm, at the foot of Mount Disappointment, is not easy. Lucy has to contend with a step-mother she hardly knows, a situation not helped by her father who is often away, travelling for work. She also must get used to a new high school, where she has no place on the pecking order, while looking out for her younger brother, who is also struggling to adapt.
But Lucy soon learns to ride horses, make new friends, and finds a boyfriend. And as her growing confidence turns to bravado, Lucy is quickly confronted by new challenges and threats. Bruce's novel is written in alien to the eighties tweet styled stanzas, which would add zest to any screenplay for Picnic at Mount Disappointment.
The Wife and the Widow by Christian White
I'm not sure The Wife and the Widow, the second novel by Victoria based Australian author Christian White, could be adapted for the screen. To go into why would give away one of the most spectacular twists seen recently in fiction. In short though, this is the story of two women, a wife, Abby, and a widow, Kate.
Kate has travelled to an island off the coast of Victoria, following the murder of her husband, who was possibly leading a double life. The killing has shocked the island's small, tight knit, community. Abby, meanwhile, is beginning to suspect her oddly behaving husband may be a murderer.
But it is only as Kate and Abby slowly draw towards each other, that the truth about their husbands come to light. I have no doubt an adept screenwriter could bring The Wife and the Widow to cinemas. It would be worth the effort if it worked, because the twist, when revealed, will leave audiences dumbfounded.
No more Lord of the Rings, please…
My list of Australian novels that could be adapted to film is by no means exhaustive. It could easily have been far longer, but I think the point is clear: there are plenty of new, original stories, written here in Australia, that would make great movies.
RELATED CONTENT
Australian literature, entertainment, film, screen adaptations
5 March 2023
Finding someone to publish science fiction in Australia is difficult but not wholly impossible. A number of Australian authors report difficulty in having works of anything other than contemporary or literary fiction published locally, forcing them to take their work to overseas publishers.
Under these circumstances it would seem Melbourne based Australian author Grace Chan was fortunate. Her debut novel Every Version of You, published by Affirm Press in July 2022, is categorised as speculative fiction after all. Speculative fiction may not be another name for science fiction per se, but speculative fiction is often considered an umbrella term for a number of non-realist fiction genres, including horror, fantasy, and sci-fi.
Every Version of You is set in the late twenty-first century in a world where inhabitants spend most of their time within what is described as a hyper-immersive, hyper-consumerist virtual reality called Gaia. They live almost every aspect of their lives in this digital realm without ever leaving the house. But wait a minute, doesn't that describe the way many of us already live? Are we not so immersed by the domain on the screen in the palm of our hands that we don't even blink sideways at the person standing next to us?
Social media gave rise to socialising online, while the COVID-19 lockdowns of recent years made working from home the norm, deepening our engagement with the virtual dimension.
Gaia then sounds very much like an actual place, rather than the product of a speculative fiction writer's mind. Might these details have somehow escaped the publisher of Every Version of You, who believed the book to be a work of a genre other than speculative fiction? This is surely a hopeful sign for writers of speculative and science fiction in Australia, as their work often explores contemporary, and relevant matters, through a lens other than that of contemporary or literary fiction.
The prospect of uploading one's consciousness, in a digital format, to the internet, sometimes called mind uploading, is by no means a fanciful notion either. And in the world Tao-Yi, and her boyfriend Navin inhabit, this is something they find themselves grappling with. Tao-Yi, who has reservations about the Gaia concept in any case, is anything but enthusiastic when a technology that allows people to permanently upload their consciousness completely to Gaia, emerges. Navin, in contrast, is all for the idea.
Tao-Yi is confronted with a choice. Follow her boyfriend into this perpetual digital realm, or, like her mother, remain in the real world, but one ravaged by climate change and poverty. Those who reside in the world Chan has created seem to be damned if they do, damned if they don't.
Chan, who also works a psychiatrist, is a prolific writer of short fiction, with a keen interest in neuroscience, consciousness, empathy, ethics, and the mind-body relationship. One of her short works, He Leaps for the Stars, He Leaps for the Stars, was shortlisted in the Aurealis Awards, a literary prize celebrating the work of Australian speculative fiction writers.
Every Version of You meanwhile has been longlisted for the 2023 Stella Prize. Recognition of a work of speculative fiction by a literary award as highly regarded as the Stellar is certainly positive for writers of the genre in Australia.
RELATED CONTENT
Australian literature, fiction, Grace Chan, novels, science fiction
2 March 2023
The 2023 Stella Prize longlist was announced this evening by Melbourne based Australian author Alice Pung. The twelve books are:
Created ten years to recognise the work of Australian women writers, the Stella Prize is one of Australia's most prestigious literary awards. The shortlist of six titles will be announced on Thursday 30 March 2023.
RELATED CONTENT
Australian literature, literary awards, Stella Prize
1 March 2023
I'm yet to read The Wakes, published by Hachette Australia, March 2023, by Sydney based Australian author Dianne Yarwood, but I'm already convinced it could be adapted to film. I've even thought of a name: Four Funerals and a Divorce. I'm not actually sure a divorce even occurs in Yarwood's fiction debut, there may in fact be two, given the blurb to The Wakes tells us two failing marriages (and four funerals) feature in the story. But back to my big screen adaptation idea.
Since my fanciful film title, Four Funerals and a Divorce, obviously riffs on the 1994 film Four Weddings and a Funeral, directed by Mike Newell, and starring Andie MacDowell and Hugh Grant, the two leads could be invited to participate. The rest of the would-be cast though would of course be Australian. But now back to The Wakes.
Sydneysider Clare has recently separated from her husband. She is happy to accept a call for help from Louisa, her neighbour. Louisa runs a catering business that specialises in wakes, the gatherings that take place after funerals. Louisa is overwhelmed with work. Assisting Louisa is a smart move on Clare's part for several reasons. Wake catering has to be a growth industry. Further, it is somewhat immune to the threats posed to other forms of employment by the likes of AI Chatbots.
But job security, whether Clare is looking for it or not, is moot point. Wake catering might be about to change her life. For it is at one post funeral gathering that Clare makes the acquaintance of Chris. He is a doctor working in the emergency room of a hospital. Chris sees too much death in his job to want to think about going to funerals, but he decides one day to make an exception.
The Wakes is isn't all wake catering though. In the mix is love both lost and found, unsuccessful rounds of IVF, and the constant comfort that food can bring to the lives of people whose depleted spirits need a little lift.
Prior to penning her first novel, Yarwood worked in accounting and corporate advisory, both in Australia and Europe. She also has an interest in cooking and catering, which seems to have partly inspired her novel. But there's more. Her life was once saved by an emergency room doctor, an experience that lead Yarwood to focus on her long held writing ambitions. Along with possibly being the genius behind the character of Chris.
Could we be seeing another instance of art imitating life, as we do in a lot of fiction, among the pages of The Wakes?
UPDATE: after waxing lyrical about the possibility of a film adaptation, a reader messaged to let me know a TV series, based on The Wakes, is in the works. A screen adaptation deal was reached last September, with production company Fifth Season.
RELATED CONTENT
Australian literature, Dianne Yarwood, fiction, novels
1 March 2023
The NSW Premier's Literary Awards 2023 shortlists were announced today, with Australian written works nominated across more than twelve prize categories.
Cold Enough for Snow by Jessica Au, Grimmish by Michael Winkler, The Upwelling by Lystra Rose, Another Day in the Colony by Chelsea Watego, The Jaguar by Sarah Holland-Batt, and We Come With This Place by Debra Dank, are among contenders.
The winners will be named on the evening of Monday 22 May 2023, in Sydney.
RELATED CONTENT
Australian literature, Jessica Au, literary awards, Michael Winkler
28 February 2023
The stories of three women, living millennia apart, form a single, though not immediately obvious, thread that runs through One Illumined Thread, published by HarperCollins, March 2023, the debut novel of Australian author Sally Colin-James.
A young woman living two thousand years ago in Judea, an ancient kingdom in parts of what are today Palestine and Israel, is cast out of her home after failing to become pregnant. She longs to have a child, and as a way of keeping the hope of motherhood in her sights, takes the unusual step of learning the craft of glassblowing.
Fifteen hundred years later, in the Italian city of Florence, a woman is left without any money after being betrayed by her husband. The Renaissance is at its height, but with a son to look after also, she battles to make ends meet. The third thread of the story plays out in latter day Australia. Here a woman, devastated by a loss, working as a textile conservator, faces danger that puts her life at risk.
While the challenges confronting each woman seem insurmountable, the three share a link, even though they are separated by vast periods of time and distance.
The premise of One Illumined Thread brought to mind The Bass Rock, written in 2020 by Anglo-Australian author Evie Wyld. Wyld's novel, winner of the 2021 Stella Prize, recounts the story of three woman who lived in the North Berwick area of Scotland at various times. Two women, Ruth and Viv, have a family connection, step grandmother and granddaughter, while the third, Sarah, lived several centuries earlier.
But where the ties between the three main characters in The Bass Rock are more apparent, the links in One Illumined Thread are far less so. Here is a story shrouded in mystery.
Before she took up writing, Colin-James worked in events management, and communications, both in Australia, and internationally. In 2020 she won the inaugural Historical Novel Society Australasia (HNSA) Colleen McCullough Writing Residency in the aspiring writer category. The residency, named in memory of late Australian author Colleen McCullough, awards recipients a week on Norfolk Island, where McCullough spent the latter part of her life.
Colin-James has also won the Varuna PIP Fellowship Award, and the Byron Bay Writers Festival Mentorship Award in 2020. In addition, she was also shortlisted in the First Pages Prize for writers who do not have agents, in 2021.
RELATED CONTENT