The 2023 Miles Franklin Australian literary award shortlist
20 June 2023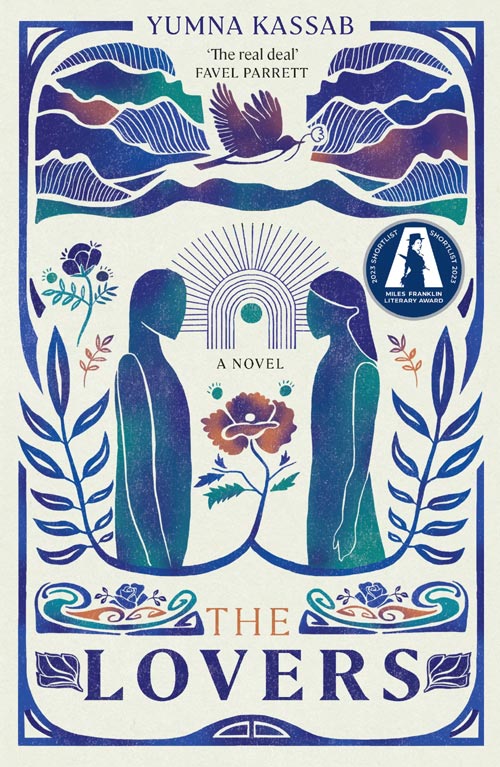 Book cover of The Lovers, by Yumna Kassab, named on the 2023 Miles Franklin shortlist.
The shortlist of the 2023 Miles Franklin literary award was announced this morning. The following six books have advanced to the next stage of the prestigious Australian literary award:
More good news for Jessica Au and Robbie Arnott who continue to not only win literary awards, but be nominated for them. And good to see some not so often seen writers make the shortlist. In a statement, the judges said the shortlisted titles all represent fresh and bold fiction writing:
The 2023 Miles shortlist celebrates six works that delve deeply into archives and memory, play confidently with style and structure and strike new grounds in language and form. From deeply immersive tales to polished jewels of craft, from lyrical mappings of land to convention-breaking chronicles, this is novel-writing at its freshest and boldest.
The winner will be named on Tuesday 25 July 2023.
RELATED CONTENT
Australian literature, books, literary awards, Miles Franklin