Showing all posts tagged:
literary awards
21 January 2023
The Novel Prize is a biennial award for works of literary fiction, co-convened by three publishers, Giramondo, Fitzcarraldo Editions, and New Directions, based in Australia, Britain and Ireland, and America, respectively. Earlier this week, eight writers, some published, some not, were named on the shortlist for the 2022 prize:
Anonymity is Life, Sola Saar
Aurora Australis by Marie Doezema
Forever Valley by Darcie Dennigan
It Lasts Forever and Then It's Over by Anne de Marcken
Moon Over Bucharest by Valer Popa
Palimpsest by Florina Enache
Tell by Jonathan Buckley
The Passenger Seat by Vijay Khurana
Some seven hundred entries were received this year's award. Of the field, Florina Enache is the only Australian writer to make the cut. Australian author Jessica Au won the inaugural Novel Prize in 2020 for Cold Enough for Snow, which was published, as part of the award, in 2022. The 2022 winner will be announced next month, in February.
RELATED CONTENT
Jessica Au, literary awards, literature
21 January 2023
Booker Prize organisers are looking for a name for the statuette they present to recipients of the annual literary award, which was originally designed by late Polish-born British author and artist Jan Pieńkowski. The statuette was presented to inaugural Booker Prize winner P.H. Newby in 1969, but by the mid-1970's winners were receiving a leather bound copy of their book.
In more recent years, recipients have been presented a perplex trophy. Following Pieńkowski's death in 2022, organisers resumed using the statuette he designed, when Shehan Karunatilaka was named 2022 winner. Entries for suggested names for the statuette close on Friday 27 January 2023.
RELATED CONTENT
Booker Prize, literary awards, literature
19 January 2023
The Australian literary award season (and quite a long season it is), is underway for the year, with the announcement yesterday of the 2023 Indie Book Awards shortlist. Four titles, in six categories, are in contention this year:
Fiction:
Non-Fiction:
Debut Fiction:
Illustrated Non-Fiction:
Children's:
Young Adult:
The winners will be named on Monday 20 March 2023.
RELATED CONTENT
Australian literature, literary awards, literature
15 December 2022
Seeing G, a short documentary produced by the Booker Prize organisation, and British writer Jo Hamya, explores a fascinating chapter in literary award history. In 1972, British author and poet John Berger, was named the Booker winner for his novel G, also written in 1972.
During his acceptance speech though Berger caused — or is said to have caused — controversy, by pledging to give half of the £5,000 prize money to the London chapter of the British Black Panther Movement. But was the gesture truly controversial, or was that the way the media portrayed it?
'I have to turn this prize against itself,' he went on. 'The half I give away, will change the half I keep.' In a move made notorious by press, Berger donated half of his prize money to the London-based British Black Panther Movement. 'I badly need more money for my project about the migrant workers of Europe,' he explained, '[And] the Black Panther Movement badly needs more money for their newspaper and for their other activities… the sharing of the prize signifies that our aims are the same.'
Needless to say, there's more to the story than meets the eye.
RELATED CONTENT
Booker Prize, John Berger, literary awards, literature
15 December 2022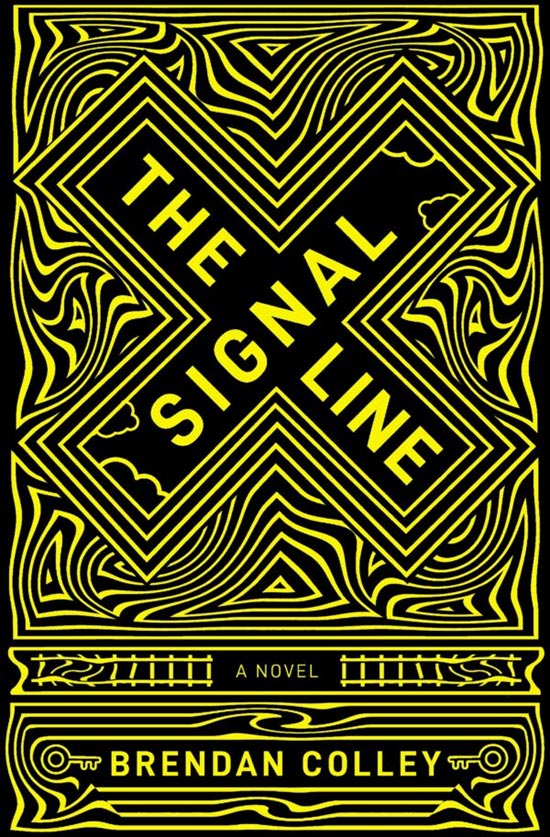 The Signal Line by Brendan Colley, book cover.
What do I like best about literary awards? They send a whole heap of reading recommendations in my direction. Yesterday the shortlists for the 2023 Victorian Premier's Literary Awards were announced, and as a fan of fiction I'm looking forward to adding some more novels to my to-be-read list. While nominations span seven categories, including poetry, young adult, Indigenous writing, and drama, I've listed the shortlisted titles in the fiction category:
The winners in each category will be named on Thursday 2 February 2023.
RELATED CONTENT
Australian literature, literary awards
13 December 2022
Far North Queensland writer Nicolas Rothwell has been named winner of the 2022 Australian Prime Minister's Literary Award in the fiction category, with his 2021 novel, Red Heaven. Published by Text Publishing, Red Heaven recounts the childhood of a boy growing up in Europe in the 1960s:
It begins in the late 1960s in Switzerland, as the boy's ideas about life are being shaped by two rival influences. These are his so-called aunts — imperious, strong-willed, ambitious — both exiles, at the mercy of outside political events; both determined to make the boy into their own heir, an inheritor of their values. In self-contained episodes, each set in an alpine grand hotel, we see one aunt and then the other educate their protégé.

Serghiana, the 'red princess', is the daughter of a Soviet general, a producer of films and worshipper of art, a true believer. Ady, a former actress and singer, is a dilettante and cynic, Viennese, married to a great conductor: in her eyes, all is surface, truth a mere illusion. Memory and nostalgia — the aunts' gifts to the boy, gifts of obligation — are the purest expression of love allowed them. Gradually he comes to understand the shadows in their past. Their stories stay with him, guiding his path through adolescence, until he can absorb the influences of the wider world.
Winners in other categories of this year's awards include Human Looking, a collection of poetry by Andy Jackson, and The Gaps, by Leanne Hall, which won in the young adult category.
RELATED CONTENT
Australian literature, literary awards, Nicolas Rothwell
6 December 2022
The recently released results of a survey of Australian authors and writers make for sobering reading. If you're considering a writing career, you ought to sit down before reading on. With rare exceptions, most Australian authors need at least one other job to make their writing ambitions feasible.
Income per annum varies according the nature of their writing, anywhere from about A$27,000 for educational writers, down to A$14,500 for literary authors. Bear in mind the minimum annual salary in Australia is a little over $42,000, based on a rate of A$21.38 per hour.
Education authors earned the highest average income from their practice as an author ($27,300), followed by children's ($26,800) and genre fiction ($23,300) authors. Even though these figures are above the overall average for authors, they are not enough to live on, to support a family, or to pay rent or a mortgage. At the other end of the spectrum are poets, who earned an average of $5,700 from their creative practice. Literary authors earned $14,500, which is a decrease in real terms since 2015.
In case you're wondering, literary authors are likely the sort of author anyone who wants to write wants to be. They also tend to be winners of literary awards including the Stella Prize, Miles Franklin, SPN Book of the Year, and Patrick White Award. And yet they only earn about a third of the Australian minimum wage for their craft.
RELATED CONTENT
Australian literature, books, literary awards, writing
27 November 2022
Antigone Kefala, an Australian poet of Greek-Romanian heritage, has been named winner of the 2022 Patrick White Award.
In 1973 Patrick White became the first Australian author to win the Nobel Prize in Literature, and he used the prize money to create an award for Australian writers. The winning author is usually an established writer who administrators of the prize feel has been not been adequately recognised during their career. Further, the winner is selected, rather than being nominated, so the prize could — in a sense — be regarded as a lifetime achievement award.
If you're a fan of poetry, and aren't familiar with Kefala's work, now might be the time to become acquainted with her free-form verse, that has variously been described as "minimalist" and having an "almost metaphysical detachment."
RELATED CONTENT
Antigone Kefala, Australian literature, literary awards, Patrick White, poetry
25 November 2022
Gravidity and Parity, written by Eleanor Jackson, and published by Vagabond Press, has been named winner of the Small Press Network (SPN) Book of the Year award.
Gravidity and Parity is a poignant and intricate collection of poetry that guides the reader into the journey of motherhood, pulling no punches in how it addresses and details all that is often unsaid or unknown about pregnancy. The book is set during the COVID pandemic, and author Eleanor Jackson beautifully encapsulates this all-too-familiar moment in recent history, reflecting on themes of connectedness and isolation.
The SPN does invaluable work representing the interests of over two hundred and fifty small and independent book publishers in Australia and New Zealand.
RELATED CONTENT
Australian literature, books, Eleanor Jackson, literary awards, publishing
17 November 2022
Currowan, by NSW based Australian journalist and writer Bronwyn Adcock, has been named winner of the 2022 Walkley Book Award. Published by Black Inc., Currowan is a harrowing personal account of a bush fire that burnt for seventy-four days on the NSW south coast in 2019.
The Currowan fire — ignited by a lightning strike in a remote forest and growing to engulf the New South Wales South Coast — was one of the most terrifying episodes of Australia's Black Summer. It burnt for seventy-four days, consuming nearly 5000 square kilometres of land, destroying well over 500 homes and leaving many people shattered.

Bronwyn Adcock fled the inferno with her children. Her husband, fighting at the front, rang with a plea for help before his phone went dead, leaving her to fear — will he make it out alive?

In Currowan, Bronwyn tells her story and those of many others — what they saw, thought and felt as they battled a blaze of never-before-seen intensity. In the aftermath, there were questions — why were resources so few that many faced the flames alone? Why was there back-burning on a day of extreme fire danger? Why weren't we better prepared?

Currowan is a portrait of tragedy, survival and the power of community. Set against the backdrop of a nation in the grip of an intensifying crisis, this immersive account of a region facing disaster is a powerful glimpse into a new, more dangerous world — and how we build resilience.
The Walkley Awards, which are presented annually, recognise excellence in Australian journalism.
RELATED CONTENT
Australian literature, books, Bronwyn Adcock, literary awards
16 November 2022
Signs and Wonders, by Delia Falconer has been named winner of the 2022 Mark and Evette Moran Nib Literary Award.
Building on Falconer's two acclaimed essays, 'Signs and Wonders' and the Walkley Award-winning 'The Opposite of Glamour', Signs and Wonders is a pioneering examination of how we are changing our culture, language and imaginations along with our climate. Is a mammoth emerging from the permafrost beautiful or terrifying? How is our imagination affected when something that used to be ordinary — like a car windscreen smeared with insects — becomes unimaginable? What can the disappearance of the paragraph from much contemporary writing tell us about what's happening in the modern mind?

Scientists write about a 'great acceleration' in human impact on the natural world. Signs and Wonders shows that we are also in a period of profound cultural acceleration, which is just as dynamic, strange, extreme and, sometimes, beautiful. Ranging from an 'unnatural' history of coal to the effect of a large fur seal turning up in the park below her apartment, this book is a searching and poetic examination of the ways we are thinking about how, and why, to live now.
In addition, Mortals, by Rachel E. Menzies and Ross G. Menzies, won this year's people choice award.
The literary prize, often referred to as the Nib Award, was established in 2002, and principal sponsors are presently Mark and Evette Moran. The award recognises excellence in literary research, and is open to Australian works of any genre, fiction or non-fiction.
RELATED CONTENT
Australian literature, books, Delia Falconer, literary awards
9 November 2022
The shortlist for the 2022 Prime Minister's Literary Awards was unveiled this week. Thirty titles, across six categories — including fiction, poetry, Australian history, and young adult — were selected from over five-hundred and forty entries.
Notably, sixteen of the books shortlisted were published by members of the Small Press Network, a representative body for small and independent Australian publishers.
With consolidations taking place in the publishing industry worldwide, potentially reducing the number of publishing houses, and leaving only a handful of large players, this is a welcome indication that smaller publishers are thriving.
RELATED CONTENT
Australian literature, books, literary awards, publishing
3 November 2022
Australian doctor Susannah Begbie has been named winner of the 2022 Richell Prize for Emerging Writers, with her manuscript titled When Trees Fall Without Warning.
Her work, When Trees Fall Without Warning, which took ten years to write, is an expertly told, compelling work of commercial fiction. Instantly captivating, with characters alive with personality who ring emotionally true, this is an original and lively narrative that creates memorable insights into a dysfunctional family dynamic. The Richell Prize judges have no doubt that Susannah is a writer with the ability to create an ongoing literary career.
So good to see that ten years of writing looks like it will result in a published work.
RELATED CONTENT
Australian literature, literary awards, Susannah Begbie
3 November 2022
Melbourne based Australian author Emily Bitto has been named winner of the 2022 Roderick Literary Award, with her 2021 novel Wild Abandon.
Two hundred and thirty entries — a record number — were received for the 2022 award. All were of a high standard, which made selecting a shortlist, let alone a winner, difficult, according to Emeritus Professor Alan Lawson, who headed up the judging panel.
A lot of very good books just didn't make the shortlist. But in the end Emily Bitto's extremely well-crafted account of a young Australian man's 'escape' to New York and then into the US heartlands after the breakdown of his first serious relationship — a coming of age and into self-knowledge story set against a richly symbolic and allusive account of the decline of civilisations — won the prize.
RELATED CONTENT
Australian literature, Emily Bitto, literary awards
13 October 2022
The 2022 Richell Prize shortlist — which is open to unpublished Australian writers of adult fiction and adult narrative non-fiction — was announced on Tuesday 10 October 2022. This year six writers were selected from a field of some seven hundred aspirants.
Zainab's Not Home, by Hajer Al-awsi
When Trees Fall Without Warning, by Susannah Begbie
Wake, by Kate Harris
Place Setting, by Eva Lomski
The Little Ones, by Anne Myers
The Medusa, by Lisa Nan Joo
In addition to a cash prize, the winner — who will be named on Thursday 3 November 2022 — will receive twelve months mentoring with a publisher at Hachette Australia, and may possibly see their manuscript published.
RELATED CONTENT
Australian literature, literary awards, Richell Prize
7 October 2022
The Book of the Year Award 2022 shortlist was announced on Tuesday 4 October 2022, and features seven titles this year:
Also known as the the BOTYs, the award is an initiative of the Small Press Network, an organisation representing some two-hundred and fifty small and independent Australian publishers. The winner will be named on Friday 25 November 2022.
RELATED CONTENT
Australian literature, literary awards
7 October 2022
French writer Annie Ernaux has been named the Nobel Prize Literature laureate for 2022. In selecting Ernaux, judges cited "the courage and clinical acuity with which she uncovers the roots, estrangements and collective restraints of personal memory."
RELATED CONTENT
Annie Ernaux, literary awards, literature
30 September 2022
The 2022 Mark and Evette Moran Nib Literary Award shortlist was announced on Tuesday 27 September 2022.
Held in conjunction with Waverley Council, in Sydney's east, the Nib Award, which was established in 2002, is the only Australian literary prize of its kind presented by a municipal council.
The winner of the prize, valued at A$20,000, will be named on Wednesday 16 November 2022.
RELATED CONTENT
Australian literature, books, literary awards
10 September 2022
Cutters End, by Victorian based author and playwright Margaret Hickey, was named winner of the 2022 Danger Prize for crime and justice writing with an Australian setting, at the Bad Sydney Crime Festival, yesterday evening.
Published by Penguin Books Australia in July 2022, Cutters End has a synopsis that's sure to draw in fans of crime writing:
New Year's Eve, 1989. Eighteen-year-old Ingrid Mathers is hitchhiking her way to Alice Springs. Bored, hungover and separated from her friend Joanne, she accepts a lift to the remote town of Cutters End.

July 2021. Detective Sergeant Mark Ariti is seconded to a recently reopened case, one in which he has a personal connection. Three decades ago, a burnt and broken body was discovered in scrub off the Stuart Highway, 300km south of Cutters End. Though ultimately ruled an accidental death, many people — including a high-profile celebrity — are convinced it was murder.

When Mark's interviews with the witnesses in the old case files go nowhere, he has no choice but to make the long journey up the highway to Cutters End. And with the help of local Senior Constable Jagdeep Kaur, he soon learns that this death isn't the only unsolved case that hangs over the town…
Incidentally, Cutters End was shortlisted in the Ned Kelly awards for crime writing, the winners of which I've also written about today.
RELATED CONTENT
Australian literature, literary awards, Margaret Hickey
10 September 2022
The winners of the 2022 Ned Kelly awards for crime writing were announced a couple of weeks ago, with a total of one hundred and thirty-five entries vying for the top spot in four award categories.
The Chase by Candice Fox won Best Crime Fiction, Banquet: The Untold Story of Adelaide's Family Murders by Debi Marshall won Best True Crime, while Banjawarn by Josh Kemp won Best Debut Crime Fiction.
Going offshore, Toronto, Canada, based author Nita Prose took out the award for Best International Crime Fiction published in Australia, with The Maid.
Named for notorious nineteenth century Australian bushranger and outlaw Ned Kelly, the awards have celebrated the best Australian crime writing since their inception in 1996.
RELATED CONTENT