Beautiful World, Where Are You, by Sally Rooney
9 September 2021
Beautiful World, Where Are You (published by Faber/Allen & Unwin) is the third novel by Irish author Sally Rooney. Alice and Eileen are old friends who are young, but not that young. They often exchange long emails as they attempt to put the world to rights, and make sense of their love lives. Alice, a famous novelist, asks Felix, a warehouse worker, to accompany her on a holiday to Rome.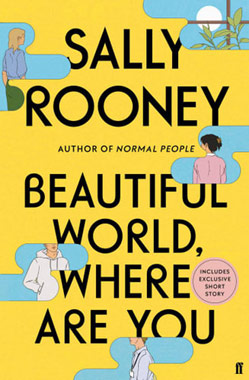 Eileen, a literary assistant, who lives in Dublin, has recently ended a relationship and has begun flirting with Simon, an old childhood friend. The two women haven't seen each other in many years, so when they eventually meet face to face, they find their perceptions of each other – impressions generated by way of their email correspondences – are in sharp contrast to reality.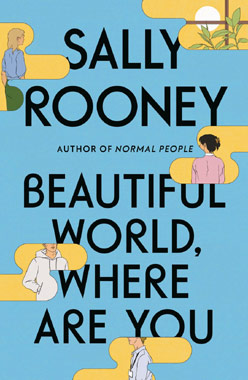 Oh to be a fly on the wall witnessing that meeting. Beautiful World, Where Are You has been published in two editions. The regular edition sports a blur cover, while the yellow cover book is a special edition hardback with a bonus short story. Another addition to the to-be-read list I think.
RELATED CONTENT