Showing all posts tagged:
illustration
20 September 2023
American journalist and cartoonist Malaka Gharib used to visit her father in Cairo, Egypt, during the summer school holidays, in the mid-nineties. It was hot, as anyone who's been to Egypt in June or July (yours truly) could tell you.
Like many Egyptians though, her father's home did not then have air conditioning. It was certainly warm, but somehow everyone managed. Thirty years later, Gharib wonders how Cairo residents get by when climate change is slowly pushing up temperatures, in a comic strip she drew.
While the use of air conditioning has become more widespread in Cairo, experts warn it alone is not a long term solution to the ever warmer summers parts of Egypt are presently experiencing. In some cases their operation can exasperate the problem, by placing stress on the power grid, and upping local temperatures through the heat the units themselves expend.
RELATED CONTENT
climate change, current affairs, environment, illustration
28 June 2023
archives.design is a digital archive of graphic design related items found on the Internet Archives, curated by Canadian graphic designer Valery Marier. This is a great resource.
RELATED CONTENT
design, graphic design, illustration
22 August 2022
William Haselden, a British cartoonist who died in 1953, quite comically foresaw the potential nuisance mobile phones could cause, were they ever to be invented. At the time Haselden drew this cartoon, possibly around 1920, landline phones were still something of a novelty, with Americans sharing one such device between ten people.
I'm not sure when mobile, or portable, phones were first envisaged — likely relatively early in the piece though, even if their development took decades — but I doubt Haselden thought they would ever come into existence. Instead I suspect he was foreshadowing the vexatious nature of a communications device permitting a caller to contact another person at any time they wished, whether the person being called liked it or not.
RELATED CONTENT
illustration, smartphones, technology, William Haselden
29 July 2022
The stunning infinite, zoom-in stories, of Paris based French artist and illustrator Lucas Vaskange will doubtless leave many of us wondering, damn, why didn't I think of that?
More work by Vaskange can be found on Instagram and INPRNT.
RELATED CONTENT
art, illustration, Lucas Vaskange, video
22 July 2022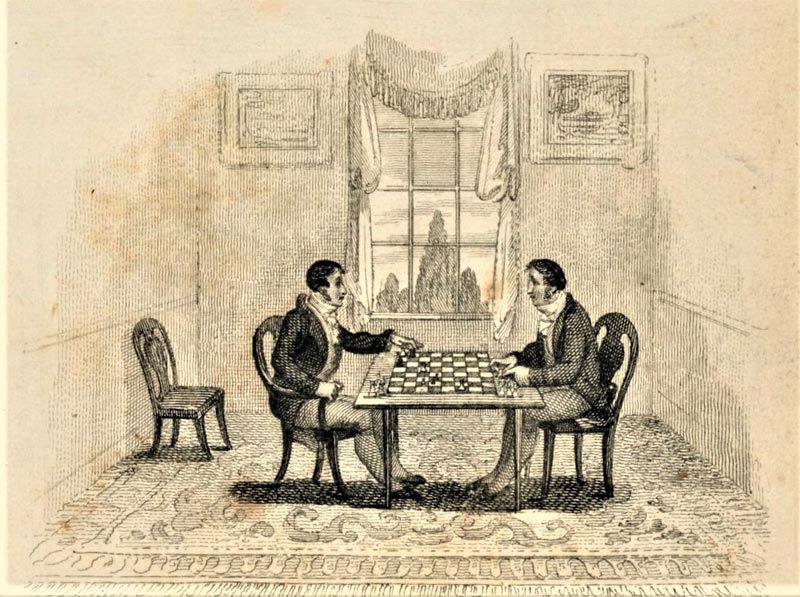 Wednesday 20 July may have been Miles Franklin day in Australia — being the occasion the winner of the annual prestige literary award is announced — but it was also International Chess Day. Also known as World Chess Day, 20 July marks the day International Chess Federation was established in 1924, although International Chess Day didn't come into being until 1966.
In honour of the beloved checkered board game, the University Of Wisconsin Milwaukee Special Collections have posted images from the 1818 edition of Stamma on the Game of Chess, which contained numerous illustrations of game openings and critical situations. Much of the text was written by Philipp Stamma, and edited by William Lewis, who were eighteenth century chess masters.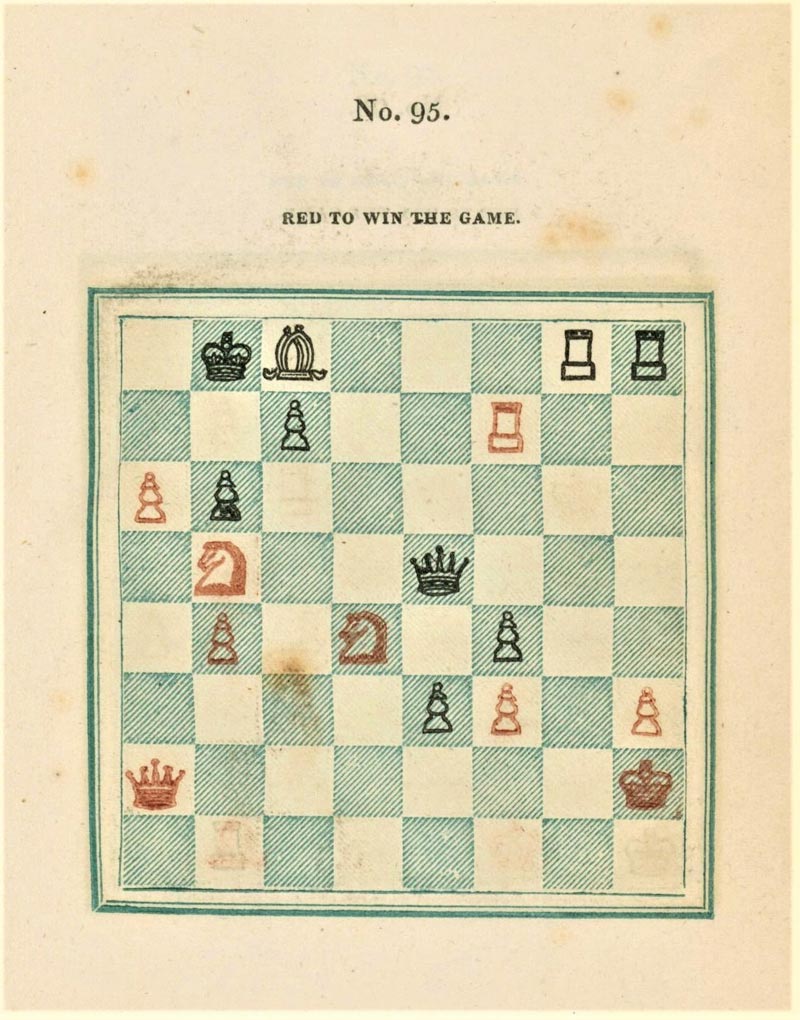 Although I play from time to time, I'm not the biggest chess aficionado you'd ever meet, but I was intrigued to learn game pieces were often coloured red and black, rather than the white, or ivory, and black pieces I'm more familiar with. There's an interesting, though brief, discussion about red chess pieces here.
RELATED CONTENT
chess, games, history, illustration
20 July 2022
I think I lost at least an hour to Reddit community Cutawayporn when I stopped to take a quick look the other day. As the name suggests, it's full of cutaway illustrations, including Spanish Bronze Age houses, bomb shelters, Roman aqueducts, and vehicles. Fascinatingly addictive. There's also this video of an electric arc furnace plant. Who doesn't want to indulge in a little (harmless) prying?
RELATED CONTENT
12 July 2022
The things you find while trawling through the The Public Domain Review… Agnes Giberne was a British novelist and science writer, who died aged 93 in 1939. As a writer her output was prolific.
Wikipedia lists one hundred and thirty books published under her name during her lifetime. On top of her writing though, Giberne was also an accomplished artist and illustrator.
The above illustration, titled "Ideal view of Saturn's rings and satellites from the planet" is a silhouette woodcut from her book, Sun, Moon, and Stars: A Book for Beginners, which was published in 1898.
RELATED CONTENT
Agnes Giberne, art, astronomy, illustration
2 May 2022
Sergiy Maidukov is an illustrator based in Kyiv, the capital of Ukraine, whose work has been published in The New York Times, The Washington Post, and The Guardian.
During the day he assists in defending his country from the Russian invasion, and at night, while confined to his apartment on account of curfews, draws what he sees from his windows, all too often sights no one should have to witness:
Sometimes, I see an explosion reflected on the glass surface of a skyscraper, or silent flares going up and then burning out in a shower of sparks. One week, I saw anti-aircraft guns firing tracer rounds into the night sky, where a hunt for a Russian drone was under way.
RELATED CONTENT
18 November 2021
Larrikin Australian redhead schoolboy cartoon character Ginger Meggs made his first appearance on 13 November 1921, the creation of Australian cartoonist Jimmy Bancks, who drew the strip until his death in 1952. Four authors have continued Bancks work since then, including New York based Australian cartoonist and illustrator Jason Chatfield, who draws the comic today.
RELATED CONTENT
Ginger Meggs, illustration, Jimmy Bancks
14 May 2012
Image courtesy of Mega.
Paris based illustrator and street artist Mega, whose work I've mentioned before, recently launched I Just Murdered The Alphabet, a new project that will see him create a new illustration each day for five months.
Inspired variously by graffiti, sign painting, and psychedelic art, Mega's new series of works are a tribute to hip-hop culture, and also an introduction to an intriguing, though imaginary, tribe that seeks to set itself apart from mainstream society.
Originally published Monday 14 May 2012.
RELATED CONTENT