Showing all posts tagged:
history
24 September 2022
Hadrian, who was Roman Emperor from 117 until 138 CE, built Hadrian's Wall, right? Why else name the famous stone barricade after him? But as this fascinating Twitter thread by John Bull points out, for a long time it was believed someone else was responsible:
So you know Hadrian's Wall? Well for over 1000 years everyone thought it was built by someone else.
Severus, who was Emperor from 193 to 211 CE, was one person nominated by Roman historians:
Severus was a pretty safe bet for these Roman historians. Everyone knew he'd done a lot of campaigning in Britain. He'd definitely built a bunch of stuff there. Even died there. HE built the big wall, they said.
But no, it was Hadrian. To his credit however, Severus did strengthen the wall several decades after its construction.
THINGS TO DO
Share to Twitter ★ Share to Facebook ★ Buy me a coffee ☕
RELATED CONTENT
21 September 2022
When I started designing websites back in the day, you were lucky to get a couple of months out of a look. With new web technologies, and design ideas and trends, constantly emerging, it was necessary to redesign almost monthly*. We're talking personal sites here, but in the late nineties, they were the closest thing an aspiring web designer had to a social media presence, or something like LinkedIn.
I'm certain though there are any number of still active websites that have not changed in the last twenty-five years or so, and American classified adverts site Craigslist is among them. Speaking recently to PCMag writer Emily Dreibelbis, Craigslist founder Craig Newmark, says staying the same is the best way to serve their users:
Because that serves people better. I've learned that people want stuff that is simple and fast and gets the job done. People don't need fancy stuff. Sometimes you just want to get through the day.
* or what felt like every month.
THINGS TO DO
Share to Twitter ★ Share to Facebook ★ Buy me a coffee ☕
RELATED CONTENT
19 September 2022
A timeline of electric guitar invention and innovation, by Dutch guitarist and tutor Paul Davids. Starting from 1950, when the Fender Telecaster guitar arrived — originally called Broadcaster — followed soon after of course by the Gibson Les Paul, and then right on through.
Almost all guitars currently on the market are either a direct descendant of, or very similar to, a handful of instruments that came to life during the span of one decade: the fifties.
THINGS TO DO
Share to Twitter ★ Share to Facebook ★ Buy me a coffee ☕
RELATED CONTENT
14 September 2022
When someone famous dies, visits to their Wikipedia page usually surge, as this visualisation by The Pudding shows. Sometimes the count goes off the scale. A case in point is late musician Prince. When he died in 2016, his Wikipedia page was viewed over eleven millon times in the two days afterwards.
More than 1,300 notable people died in the past three years, according to Wikipedia. Here are 84 who got over half a million pageviews in the first 48 hours after their deaths. Although no one grabbed our attention quite like Prince, the spike in pageviews after a celebrity's death can often overshadow that of other major events, even a presidential inauguration.
One can only imagine what the pageview numbers will be for British monarch Queen Elizabeth II, who died last week. Incredibly, or perhaps not, her death was noted on her Wikipedia page within seconds. Editors of the online encyclopaedia were also swift to change the page of then Prince Charles, to King Charles III, this before his regnal name had been officially confirmed.
THINGS TO DO
Share to Twitter ★ Share to Facebook ★ Buy me a coffee ☕
RELATED CONTENT
current affairs, history, trends
5 September 2022
Image courtesy of NASA.
The above image is of Aquarius, lunar module of the ill-fated Apollo 13 Moon flight of April 1970.
Here it is seen moments after being jettisoned by the Apollo crew. For those who came in late, Aquarius acted as a "lifeboat" for much of the shortened Apollo 13 mission, after an explosion damaged Odyssey, the command module. Without Aquarius the crew may never have returned home.
I'm not sure though if it features in Apollo Remastered, the new book by British author and science writer Andy Saunders, which contains a veritable trove of photos from the Apollo missions. Saunders has spent the last few years enhancing four hundred previously grainy images, making them far sharper and clearer than those originally released.
Some before and after examples of the remastered photos can be seen in this BBC report by Jonathan Amos. And if you're not familiar with the Apollo 13 story, American filmmaker Ron Howard's 1995 feature of the same name is well worth a look.
THINGS TO DO
Share to Twitter ★ Share to Facebook ★ Buy me a coffee ☕
RELATED CONTENT
books, history, photography, science
3 September 2022
The Roman Empire — which dominated the then known world for near on five centuries — gave us its trademark roads, plumbing, floor heating, a postal service, concrete, and surgical tools.
Had the empire — as a whole, rather than the partitioned east, west, entity it later became — remained at its peak a lot longer, we can only speculate as to what other innovations may have been spawned.
An Industrial Revolution perhaps? Possibly. But prior to the fifth century, Common Era? Not likely, says Bret C. Devereaux, an ancient and military historian at the University of North Carolina.
THINGS TO DO
Share to Twitter ★ Share to Facebook ★ Buy me a coffee ☕
RELATED CONTENT
history, Roman Empire, technology
30 August 2022
The Albertina Museum, in Vienna, capital of Austria, has released some 150,000 digitised images into the public domain. This will be a boon for anyone with an interest in European history and art, or both. Some of the images now freely available include works by Edvard Munch, featured above, who is best known for his painting The Scream, along with Albrecht Dürer, and Gustav Klimt, among others.
Nearly 4,000 of these images date between the 12th and 15th centuries, with another 23,000 dating to the 16th century. The Albertina has a large collection of works by Albrecht Dürer (1471-1528), a German artist who was famous for his woodcut prints and a variety of other works.
Via Medievalists.net.
THINGS TO DO
Share to Twitter ★ Share to Facebook ★ Buy me a coffee ☕
RELATED CONTENT
24 August 2022
An incredible interview with the late Frank Prentice, who worked as a storekeeper on doomed ocean liner Titanic. He recalls the ship stopping after being struck by the iceberg that led to its eventual sinking, though he didn't feel any impact.
Prentice also talks of convincing a woman, Virginia Clark, to board a lifeboat even though she was reluctant to leave without her husband. When Prentice finally leapt from the ship, seconds before it sank, he swam through waters and was later pulled onto the lifeboat Clark was aboard.
THINGS TO DO
Share to Twitter ★ Share to Facebook ★ Buy me a coffee ☕
RELATED CONTENT
19 August 2022
What if a tragedy — something like a full-blown war, or a deadly pandemic akin to the bubonic plague — befell the human race, plunging any survivors into a new dark age? Would they be able to pick up the pieces and (eventually) restore civilisation as we know it? Is such a catastrophe even possible? Kurzgesagt looks at the question.
At its height, the Roman Empire was home to about 30% of the world's population, and in many ways the pinnacle of human advancement. Rome became the first city in history to reach one million inhabitants and was a center of technological, legal, and economic progress. An empire impossible to topple, stable and rich and powerful. Until it wasn't anymore. First slowly then suddenly, the most powerful civilization on earth collapsed. If this is how it has been over the ages, what about us today? Will we lose our industrial technology, and with that our greatest achievements, from one dollar pizza to smartphones or laser eye surgery? Will all this go away too?
THINGS TO DO
Share to Twitter ★ Share to Facebook ★ Buy me a coffee ☕
RELATED CONTENT
15 August 2022
Untapped is working with Ligature Press, the Australian Society of Authors, Melbourne Law School, and libraries across Australia to make out-of-print books available once more. A growing selection of titles — dating back to 1926 so far — can be found in their collection.
Untapped is a collaboration between authors, libraries and researchers, working together to identify Australia's lost literary treasures and bring them back to life. It creates a new income source for Australian authors, who currently have few options for getting their out-of-print titles available in libraries.
THINGS TO DO
Share to Twitter ★ Share to Facebook ★ Buy me a coffee ☕
RELATED CONTENT
Australian literature, books, history
13 August 2022
It seems there's a lot I don't know about pirates, except they are the scourge of the oceans. What they are not about — among other things — is buried treasure, and hiding maps leading to the booty.
On the other hand, if you are an insider, there's a code that both binds and protects. Pirate crews can also be egalitarian, with their leader being chosen by ballot, according to Rebecca Simon, a historian who studies pirates past and present.
Many pirate ships had rules called articles. Some articles prohibited drinking on board because alcohol could cause trouble. Gambling was usually banned, too. There were rules about compensation if someone suffered a severe injury such as losing an arm or a leg.
THINGS TO DO
Share to Twitter ★ Share to Facebook ★ Buy me a coffee ☕
RELATED CONTENT
11 August 2022
An animated history of the dumpling by Miranda Brown, professor of Chinese Studies, at the University of Michigan. While dumplings feature prominently in Chinese cuisine, they may have originated elsewhere, possibly closer to central Asia.
As archaeologists pored over ancient tombs in western China, they discovered some surprisingly well-preserved and familiar relics. Though hardened over 1,000 years, there sat little crescent-shaped dumplings. So who invented these plump pockets of perfection, and how did they spread across the world?
THINGS TO DO
Share to Twitter ★ Share to Facebook ★ Buy me a coffee ☕
RELATED CONTENT
11 August 2022
Streets and roadways used to be the purview of people on foot, not motor vehicles, writes Clive Thompson. Jaywalking — whereby a pedestrian can be penalised for not crossing a street at the correct location — he tells us, is a misdemeanour created by the car industry.
If you travelled in time back to a big American city in, say, 1905 — just before the boom in car ownership — you'd see roadways utterly teeming with people. Vendors would stand in the street, selling food or goods. Couples would stroll along, and everywhere would be groups of children racing around, playing games. If a pedestrian were heading to a destination across town, they'd cross a street wherever and whenever they felt like it.
Maybe the solution, and to return roads to people on foot, is to lay down light rail or tram tracks on the streets. I was in the centre of Sydney recently where a number of once busy traffic thoroughfares are now light rail routes through the city.
Aside from trams trundling along the way every few minutes, pedestrians largely have free rein. The light rail lines have quite transformed parts of Sydney's CBD in the last few years.
THINGS TO DO
Share to Twitter ★ Share to Facebook ★ Buy me a coffee ☕
RELATED CONTENT
9 August 2022
For those who came in late, GeoCities was a little like Instagram. Sort. Of. Members signed up for an account, chose a "city" to inhabit based on the content they wished to post, and went about designing a personal website the best way they knew how.
Usually gratuitous quantities gif animations, and sometimes eye-watering combinations of bright (read: garish) colours adorned these websites. For good measure, music, in the form of tinny sounding MIDI files was also the go. And from 1994, until GeoCities was shuttered in 2009, we used to love to hate the GeoCities webpages. They were after all the antithesis of "real" website design, but now they're gone, we miss them. Sort of maybe.
But Melbourne based web designer Cameron Askin has bought the essence of the old personal websites back to life at Cameron's World. GeoCities websites may not have always been easy on the eye, but they sure as hell could not be called bland, something you can't always say of today's web.
In an age where we interact primarily with branded and marketed web content, Cameron's World is a tribute to the lost days of unrefined self-expression on the Internet. This project recalls the visual aesthetics from an era when it was expected that personal spaces would always be under construction.
THINGS TO DO
Share to Twitter ★ Share to Facebook ★ Buy me a coffee ☕
RELATED CONTENT
6 August 2022
Because music is so accessible today we're drowning in it, says Michael Spitzer, professor of music at the University of Liverpool. That's a far cry from a few hundred years ago when people attended, at best, two recitals in their lifetime, and music went unrecorded until 1877 when Thomas Edison invented the phonograph.
But the arrival of the phonograph is only a small part in the story of music. Changes in the way music was performed, and the instruments created to make that possible, evolved as we moved away from our hunter-gatherer roots, and eventually began living in towns. Spitzer's recounting of forty-thousand years of musical development, in the space of eight minutes, is fascinating.
If you're looking at the broad picture of the evolution of sapiens, then the epochs are hunter-gatherer, farming community, and then the founding of cities and city-states. Each of these epochs is associated with mentalities. So, hunter-gatherers tended to be nomadic. And if you're essentially journeying through a landscape, what you don't do is carry heavy instruments. Music has to be portable, ideally, just a voice or if not, a very light flute or a small percussive instrument. And if you look at the music that is played by the Cameroon Pygmies, every time they play a piece, it sounds different. It's very much music of the moment.

Now, what changes when you invent farming? You settle down. And your whole mindset becomes fixed on the circle of the seasons, the circle of life. And you invent repeatable work. And the structure of the work becomes as cyclical as life itself. You invent a circle in music, invent musical rituals. And once music migrates from the farm to the town, certain changes happen. Instruments can become heavy because you start to set quite permanent roots into the town. You create heavy instruments like bells and gongs, but also very delicate ones like harps and lutes which would be damaged over a journey.
THINGS TO DO
Share to Twitter ★ Share to Facebook ★ Buy me a coffee ☕
RELATED CONTENT
3 August 2022
Derek Abbott, a professor at the University of Adelaide, claimed last week to have identified the so-called Somerton Man, perhaps bringing a close to one of the most intriguing, and lingering, Australian mysteries of the twentieth century.
In December 1948, the body of a man thought to be about forty, was found at Somerton beach in Adelaide, capital of South Australia. His body showed no sign of trauma. He was not carrying any identification, nor were there missing person reports for anyone matching his description.
In the months following his death, a suitcase containing some possessions, was located, but offered no clues as to who he was. A scrap of paper, bearing the words tamam shud, was found concealed in clothing the man owned. The fragment was later found to have been torn from a page of a book of poems titled Rubaiyat of Omar Khayyám, originally written in the twelfth century.
It was all enough to send the rumour mill into overdrive. People variously believed Somerton Man to be a spy, a displaced war veteran who'd made his way to Australia, or a jilted lover who'd presumably somehow taken his own life at the beach one night.
South Australian police exhumed Somerton Man's body in May 2021, to further their investigation, but Abbott had been making progress separately. Working with Colleen Fitzpatrick, an American genealogist, he concluded the man to be Carl "Charles" Webb, an electrical engineer from Melbourne.
While mystery still surrounds the circumstances of his death, Abbott believes Webb may have travelled to Adelaide to see his ex-wife, who moved there after the pair separated several years prior.
THINGS TO DO
Share to Twitter ★ Share to Facebook ★ Buy me a coffee ☕
RELATED CONTENT
Australia, history, technology
30 July 2022
Taking one hundred year old film footage found in the Prelinger Archives, YouTuber NASS has added colour and ambient sound to create an eight minute slice-of-life glimpse of cities across Europe and America, as it was in the 1920s.
New York, Chicago, San Francisco, London, Berlin, Stockholm, Copenhagan, Amsterdam, Nice, Geneva, Milan, and Venice, are featured, along with Paris, and some aerial footage of the French capital. Today that would be as simple as sending a drone up, but one hundred years ago the undertaking would have required a little more planning.
The novelty of being on camera, in an age when cameras were still something a novelty, is also apparent. In one segment a police officer appears to be amused at being filmed, as does a boy in another part of the clip. Today a film crew on the street would probably go virtually unnoticed.
THINGS TO DO
Share to Twitter ★ Share to Facebook ★ Buy me a coffee ☕
RELATED CONTENT
27 July 2022
Directed by British documentary maker Ed Perkins, The Princess, trailer, which opens in Australian cinemas on Friday 12 August 2022, looks at the life of Diana, Princess of Wales.
Made up mostly of archival footage, in a similar style to Asif Kapadia's 2010 documentary Senna, The Princess also examines the lasting influence Diana's life, and death, had on the British monarchy.
THINGS TO DO
Share to Twitter ★ Share to Facebook ★ Buy me a coffee ☕
RELATED CONTENT
documentary, Ed Perkins, film, history, trailer, video
22 July 2022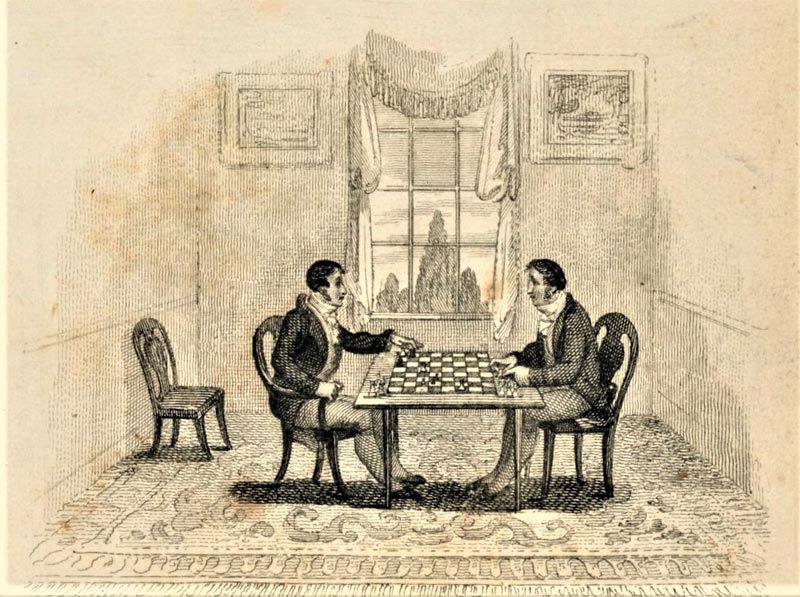 Wednesday 20 July may have been Miles Franklin day in Australia — being the occasion the winner of the annual prestige literary award is announced — but it was also International Chess Day. Also known as World Chess Day, 20 July marks the day International Chess Federation was established in 1924, although International Chess Day didn't come into being until 1966.
In honour of the beloved checkered board game, the University Of Wisconsin Milwaukee Special Collections have posted images from the 1818 edition of Stamma on the Game of Chess, which contained numerous illustrations of game openings and critical situations. Much of the text was written by Philipp Stamma, and edited by William Lewis, who were eighteenth century chess masters.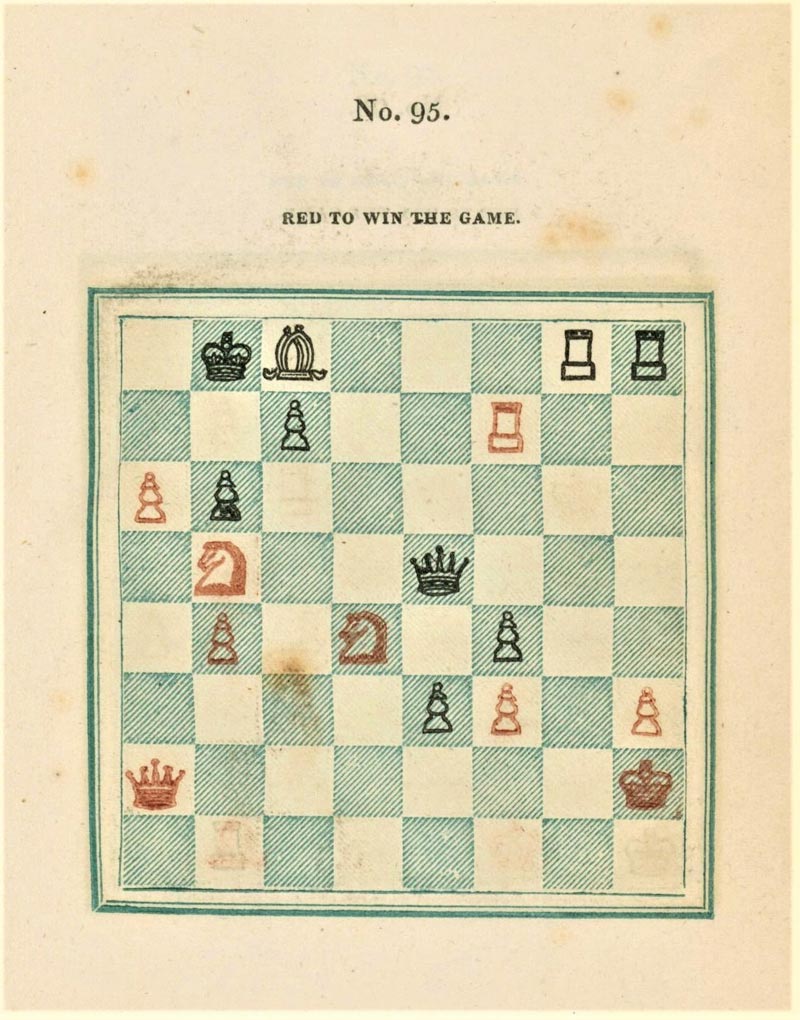 Although I play from time to time, I'm not the biggest chess aficionado you'd ever meet, but I was intrigued to learn game pieces were often coloured red and black, rather than the white, or ivory, and black pieces I'm more familiar with. There's an interesting, though brief, discussion about red chess pieces here.
THINGS TO DO
Share to Twitter ★ Share to Facebook ★ Buy me a coffee ☕
RELATED CONTENT
chess, games, history, illustration
21 July 2022
While the images being collected by the newly operational James Webb Space Telescope have been stunning, some people are questioning whether the telescope should be named in honour of James Webb. Webb was NASA administrator from 1961 until 1968, and during his tenure he oversaw preparations for the early Apollo Moon flights.
But some astronomers and scientists are calling for NASA to rename the space telescope in light of allegations Webb persecuted LGBTQIA+ people, during, and before, his time as NASA administrator.
The telescope's name has been criticised by many scientists amid allegations that Webb was linked to persecution of LGBTQ+ people in the 1950s and 1960s. The Lavender Scare witch-hunt resulted in the mass dismissal of gay and lesbian people from the US government service in the mid-20th century.
To date NASA has refused to yield, claiming there is no evidence supporting the allegations against Webb.
In September last year, NASA announced it would not change the telescope's name. "We have found no evidence at this time that warrants changing the name of the James Webb space telescope," NASA's current administrator Bill Nelson said in a statement in September.
THINGS TO DO
Share to Twitter ★ Share to Facebook ★ Buy me a coffee ☕
RELATED CONTENT